Our Nazareth Gardens estate in Peckham was recently transformed thanks to volunteers from Hyde and our partner Equans.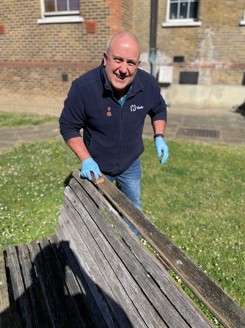 The aim of the 'Estate Pride Event' was to improve the estate's communal gardens, which were in desperate need of some green fingered attention.
Equans carries out works in the area with our Stock Investment Team, to help us improve the condition of our homes. As part of their social value commitment, Equans assisted in the organising and running of the event.
During the event, the volunteers filled up two skips full of residents' unwanted items, sanded and painted eight benches, built two huge raised planters, moved six tonnes of top soil, repaired six broken fence panels, fixed two broken communal bin shed doors and, helped a disabled resident declutter their property and cleaned their flat.
Equans colleagues included Julian Sanz, Social Value Manager, Resident Liaison Officers, and colleagues from the energy team. Joining Equans from Hyde were: Property Contracts Manager, Jon Willis; Surveying Apprentices and Project Surveyors.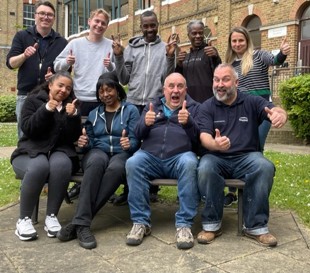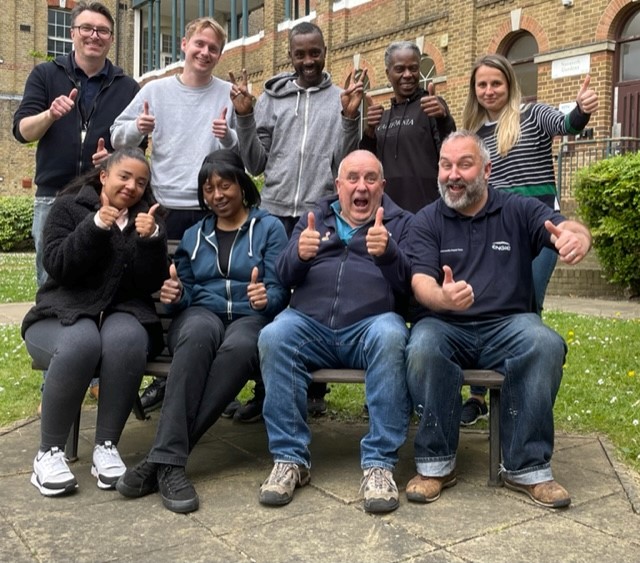 Jon Willis said: "This type of activity brings everybody together, all with one common purpose and ambition. We were determined to transform the estate and did a great job. Well done to all the volunteers – great work!"
Julian Sanz said: "As part of our social value commitment, Equans organises and leads on social value activities. When the request came in from Hyde's Property Team Manager and Property Manager for the area, we couldn't wait to get stuck in and start transforming the estate. We decided what the priorities were – mainly transforming the benches and planters. It was a fantastic couple of days at Nazareth Gardens – we achieved so much in such a short space of time. And it's not over yet – I'm going back this week to finish the soil!"
Find out more about out Social Value Strategy (PDF, 2MB).