Your safety is, and always has been, our priority
Whether you're a tenant, shared owner, or leaseholder, it's our duty to make sure your home is safe – but building safety is everyone's responsibility. For example, about half of fires in the home are caused by cooking accidents, and about 4,000 fires are caused by faulty electrics, every year.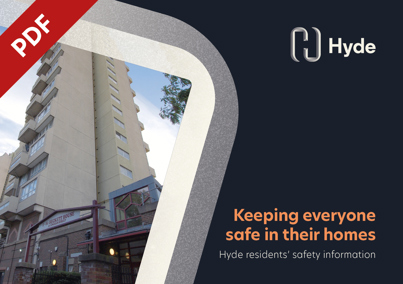 Safety information booklet
Our 'Keeping everyone safe in their homes' information booklet (PDF, 630 KB) will give you some simple steps on how to keep safe and help to reduce the risk of fire in your home. You should also familiarise yourself with the exit routes for your property, and whether the policy is to 'Stay Put' or 'Evacuate'. Please download and share with everyone you live with.

The Government's regulations set out safety requirements for our buildings. We've developed our Building Safety Programme to make sure we're compliant, and to make sure our homes and customers who live in them are safe.

In this section of our website, you can find out more about what we're doing to keep you, your family and the building you live in safe.