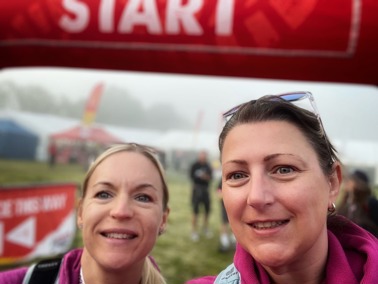 Congratulations to our team who walked, jogged and ran a relay of 100k from London to Brighton, supporting Hyde Charitable Trust's (HCT) vital community work.
Thanks to our HCT Heroes, so far we've raised over £8,000, thanks to individual donations from colleagues and friends and corporate donations from partner companies - smashing our target of £6,000.

Hyde's Fundraising Manager, Nimi Shephard-Patel, said:
"A huge thank you to everybody that took part. It was such a difficult course – including difficult terrain – where fields of deeply horse-hooved, dried mud made it particularly treacherous. Thanks to the power of Hyde, we smashed our target. And a huge thank you to all our partner companies that contributed – we couldn't have done it without you."
Ultra Challenge
The route started in Richmond on Saturday 27 June, ending at Brighton racecourse on Sunday 28 June, and our 18 HCT Heroes relayed in segments.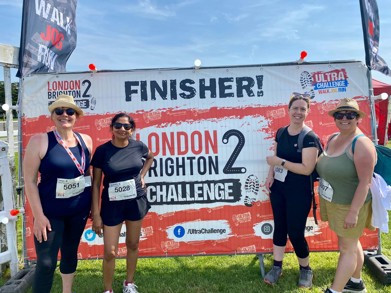 Companies that have sponsored us include:
Kitchen Architecture
Cardinus Risk Management
Cleanscapes
Chequers Contract Services
Dolphin Midlands
T Brown
Jackson Lift Services Ltd 
Ian Williams Ltd
Stonewood LC
Ecolution Group
Mand PLS
Plentific
Total Mobile
​Acorn Environmental
Philip Pank Partnership LLP
Beever Struthers
Mount Anvil
Huws Gray Supply Chain Solutions
Every penny raised will go to Hyde Charitable Trust, directly helping our customers and communities.
Our fundraising page closes on Saturday 10 June, so it's not too late to contribute: