Two of our contractors donated time and materials for vital improvements to a community centre in Islington.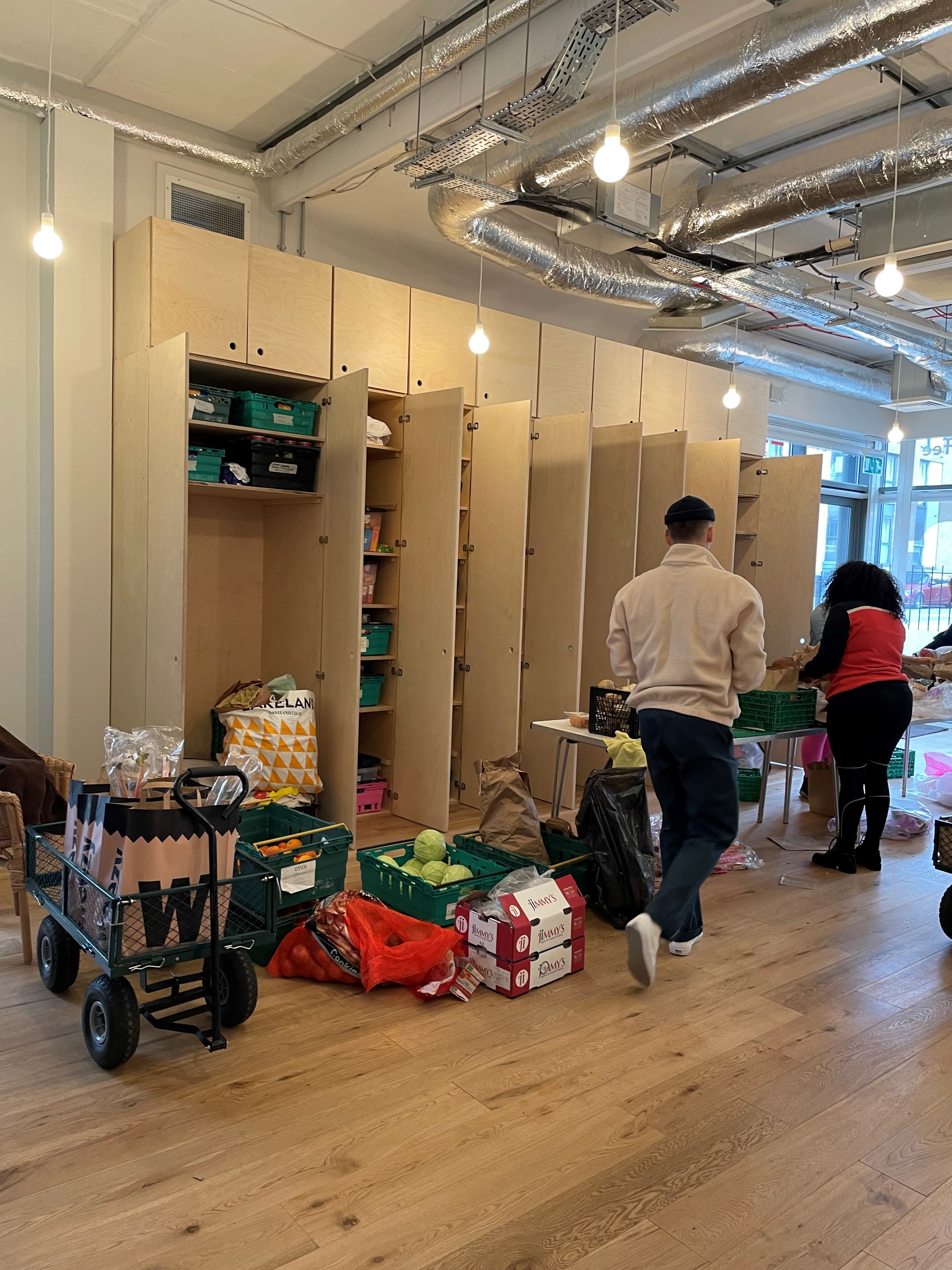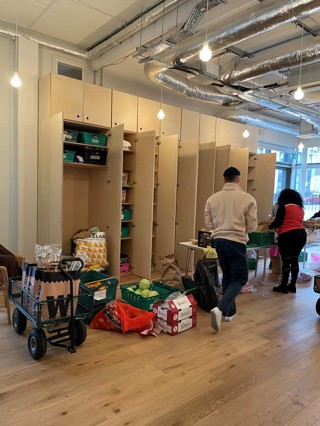 The ARC Centre is a community hub in Islington providing much-needed services, including events, classes, a garden and foodbank. The ARC team has ambitious refurbishment plans for the centre, improving the various spaces so more services can be offered to the local community.
"Improvements are being tackled in stages, but without outside help, in the form of cash, materials and labour, it would be almost impossible to complete this work – or they'd take a really long time," explained Hyde Social Value Adviser, Chichi Onyenemelu.
"A key part of the plan was to turn the centre's meeting room into more of a multi-use space. This meant replacing the carpet with flooring more suitable for exercise classes, and installing new purpose-built storage for the foodbank."
Two of our contractors stepped in to help: Equans fitted refurbished wood flooring reclaimed from one of its projects, originally destined for landfill, and Claritas supplied materials for the floor-to-ceiling cupboards, which were built by its subcontractor DGP Logistics.
The ARC Centre Manager, Damien Brown, said: "The work that everybody has put into this project is absolutely vital to the smooth running of the centre. The flooring and cupboards are already making a huge difference.
"This support was invaluable. The flooring looks amazing and it's helped us create a beautiful space for our volunteers to work, and for classes to be held.
"The cupboards also mean everything can be safely stashed away and out of sight and our kitchen is now clear, so volunteers aren't having to traipse through the venue with food. It also means we can use the room for more activities. Having more space to hire means we can generate essential income. All our volunteers are delighted."
The support given by Equans and Claritas at the ARC Centre is a great example of the additional social value we can generate through our suppliers' expertise and generosity.
"We think the social value our suppliers can offer is a vast untapped resource," Chichi said. "Our Social Value Strategy sets out our renewed ambition to build more social value into procurement and our desire to work with our suppliers to help maximise the economic, social and sustainability outcomes for customers, communities and society as a whole."
Download our Social Value Strategy 2022-25 (PDF, 2MB). A one page summary (PDF, 846KB) is also available.