Posted on 16 November 2023
Our DMC team made a life changing difference to a home within 24 hours.
Ensuring that our customers live in a home that's safe, warm and decent is our utmost priority, and we're working with our customers to tackle damp, mould and condensation (DMC).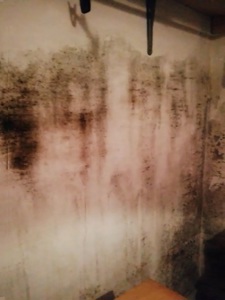 Early this year (January 2023), our DMC team received a referral from Julie Costley, Programme Manager, Hyde Foundation. A school safeguarding officer had contacted Hyde Foundation as they had serious concerns about the welfare of one of their pupils. The family live in a one bedroom flat, on the top floor of one of our blocks in South London. Unfortunately, the family were struggling with damp and mould in their home – challenging family circumstances meant that it had gone unreported for far too long. The family were sleeping in their living room as they were so worried about the mould in their bedroom.
Julie urgently contacted the DMC team, who carried out an inspection in the home within 24 hours. A mould wash was raised as an emergency and was carried out the same day,
Our surveyor established the work that needed to be carried out, and could see that the bedroom was particularly affected. Our Property Maintenance London team immediately started carrying out the work, which included external brickwork, as there had been an excessively high damp reading on the bedroom wall.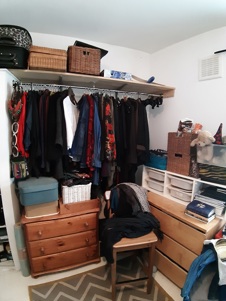 We also overhauled the living room window, and renewed faulty trickle vents in the bedroom to allow for ventilation and above the front entrance door. We then erected scaffolding to check the guttering and repoint brickwork. All of the work was completed by the end of February.
We carried out an inspection three months after the work was completed, and confirmed to the family that everything was fine with the work and the damp hasn't come back. The family are extremely happy and are back sleeping in their bedroom. We've also advised them on the need for ventilation, which the family have taken on board.
Julie said: "A huge thank you to our DMC team, who were incredible, and visited the home within 24 hours of me getting in touch. The work that they carried out on the flat has literally changed this family's life – it is great to know that this family can now sleep safely in their beds."