The cost-of-living crisis is still going on. While possibly gearing up for those summer holidays, it's important to stay on top of your finances, and not fall into rent arrears.
Research from Demos shows that it's often large and unexpected expenses that cause us to fall behind. Maintaining a healthy budget is important, and there are tools to help: 
Cost of living helper
Try this quick and easy cost of living online guide. Access each area for further information and links on bills, paying for essentials, income and paying for housing: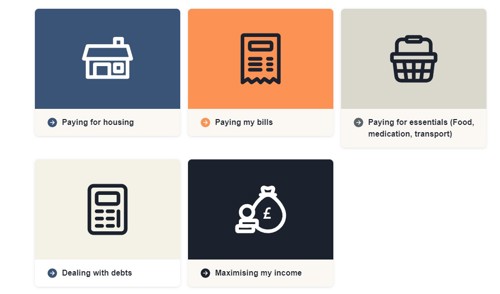 Universal Credit helper
Applying for the first time? The step-by-step Universal Credit guide leads you through:

MyAccount  
Monitor your rent balance and make payments, while enjoying all the other home management features, with MyAccount.
Benefit calculator 
Follow the steps on this calculator to see what benefits you're entitled to. There could be money waiting for you that you're not claiming.
Budgeting tool and personal budget sheet 
Just knowing your income and outgoings using our personal budgeting sheet (PDF, 94KB) is proven to help stay in the black.
Remember, if you're worried about paying your rent, it's better to let us know. Eviction is an absolute last resort. We want to help you stay in your home and thrive, just like we do with many customers in arrears each day.

We can set up affordable payment plans so you pay arrears little by little, we can help you check your benefit entitlements. We can even help you find employment if you're looking.
Visit our Helping Hand pages for more advice and sources of help. Or, get started by contacting us and speaking to our expert Income team.