Do you often hear about the Income team and wonder what they do and who they are?
Our Income team is an incredibly diverse and dynamic team, working in varying roles. Yes, their primary purpose is to collect income for Hyde, but what many people don't know is what else they do, the range of skills they have and what they can offer to customers. To find out more, we sat with Becky and Wendy.
Q: Can you please tell us your names and job titles, and tell us a little about yourselves?
Wendy: I'm Wendy Bartley, I'm a Central Income Officer. I deal with our homeowner customers, which includes shared owners and freeholders, so dealing with some rent and some service charges. I've worked for Hyde for about four years. I started in Customer Services and moved to Income in 2020.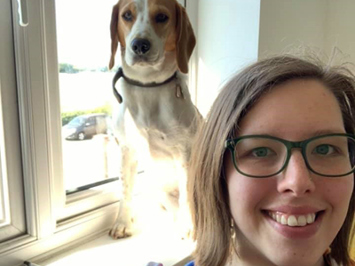 Becky: I'm Becky Porter-James, and I'm an Income Officer, working for Hyde for three years this June. I'm part of an eight-person customer support team. We work with lots of people, to help manage their rent accounts, especially those in arrears.
Q: What do you think is the best thing about working in the Income team?
Becky: Every day is different. There's so much variety.
Wendy: Yes, there's always something new to learn. I love learning and then passing on that new knowledge to the others in the team. For example, my role sometimes involves reviewing lease clauses, checking the Land Registry, or applying for County Court Judgements. This can be quite challenging. We share what we've learned among ourselves, so that we can be better in future.
Becky: You definitely need to be proactive in the role. I really enjoy talking with new customers and helping them. Customers in rent arrears often don't realise the options they have available. For instance, we're more than happy to set up re-payment plans, and we always make sure they're affordable and reasonable. We can even check that our customer is receiving the correct benefits and their Universal Credit is right.
Q: Do you think customers have a certain view of the Income team?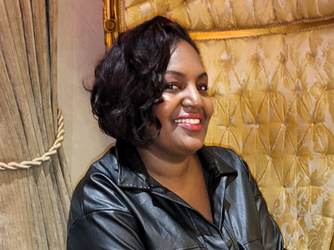 Wendy: Yes definitely. I think a lot of customers think that we're nothing more than glorified debt collectors, but nothing could be further from the truth. I would like them to view me as a helping hand, a friend that they can contact and say: "hey I need some help". Someone that they know they can trust to help them through the good and the troubling times.
Q: What would you like to say to customers who are hesitant to get in touch?
Becky: We would much rather come to a payment arrangement and avoid any further serious action. The payment arrangements are always bespoke - we want to work with customers to help them stay in their home.
We have a number of ways that we can support customers, including meeting with them in person to provide advice, and to get down to the heart of why they are struggling. The key thing is that at the end of the day we're people too, making decisions, not robots. We can empathise and support.
Wendy: An old friend of mine always said: "If you don't ask, you don't get". I would tell customers to not be afraid to get in touch with us. The sooner we know what's going on with them, the quicker we can work on a solution to turn things around.
Is there a specific example of this you've worked on recently that you were really pleased with? A case that really helped a customer?
Becky: I've been working very closely with Department of Works and Pensions recently, on behalf of a very vulnerable customer with ongoing physical and mental health issues. He wasn't aware of his obligations with regards to managing his Universal Credit claim. I've been able to work proactively with them, to collect the missing payments from them, on behalf of the customer. This has greatly reduced the arrears to his account. Now that he's receiving all the correct benefits he's owed, we've also set up a direct debit which will maintain a positive rent account going forwards. 
Q: That's a great example. With the cost of living going up, do you think we'll be seeing more of this?
Wendy: I think maybe, yes. Many people are going to struggle. It's important that customers understand their priority debts, and rent is the most important. The last thing we want is for someone to lose their home. We can be very flexible with payments, and we just want to work together to help people stay on their feet.
To speak to the Income team, you can contact us on the usual channels, including our quick Rent and payment enquiry online form.
This story is part of our Helping Hand initiative.