Posted on 01 September 2023
We're delighted to welcome Gordon More and Justin Brown to Hyde, who'll help us meet our ambitions to build more affordable homes and improve customer services.
Former Homes England interim Chief Executive Officer Gordon More joined the Group Board as a non executive director on 1 September 2023 and will take over as Chair of our Group Investment Committee in October. He'll also be a member of our Group Finance Committee.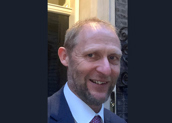 Gordon, who has 40 years' experience in housing, real estate finance and corporate banking, was also Chief Investment Officer at Homes England for seven years. He said: "I'm really pleased to be joining the Hyde team at an exciting time for the organisation and its customers.
"I've been fortunate to have seen close-up the commitment Hyde has to building more good quality, affordable, and sustainable homes, which are the foundation from which people can build their lives.
"These new homes have never been more needed, especially in London and the south east, and I'm looking forward to working with my fellow Board members and colleagues across Hyde to ensure we can maximise delivery of the right homes, in the right places."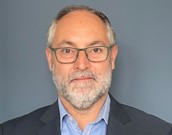 Justin Brown, former Managing Director of Investment Management and Financial Services firm BlackRock, also joined our Group Investment Committee on 1 September 2023.
Justin has 26 years' experience in commercial real estate, also served as Head of BlackRock's European Real Estate business and was Portfolio Manager for its UK Property Fund. He previously worked at UBS and LaSalle Investment Management.
He said: "Hyde has made a strong impression on me and I'm excited by the plans the group has. I'm looking forward to using my experience to support the team with their ambitious goals.
"It's important to me to work with an organisation that is committed to its customers and its social purpose, and Hyde does that every day. Access to an affordable home is critical in developing a fairer society, and I hope my skills can play a part in supporting Hyde to build more with its partners."
Commenting on the appointments, Mike Kirk, Hyde Group Chair, said: "I'm delighted to welcome Gordon and Justin. Their experience adds to the wide range of backgrounds in housing and consumer-facing businesses our Board and committee members have, which helps us to continually improve how we meet our customers' needs.
Andy Hulme, our CEO, added: "It's important we attract talented people like Gordon and Justin to Hyde, as it means we can draw on years of experience, as we continue to accelerate our commitment to put customers at the heart of everything we do. This includes improving the support we offer, and the services we provide, and building more affordable homes in vibrant, sustainable communities."
You can read Gordon's biography on our Group Board pages.