Hyde colleagues took part in a unique fasting challenge to help Ukraine war victims while also demonstrating empathy with their Muslim colleagues during the month of Ramadan.
"Fasting with colleagues was great. We had real camaraderie and supported each other throughout the day. Breaking the fast together on Teams was an experience I'll never forget" - Jane Warren, Brand Officer.

Fifteen brave volunteers who had never fasted before, each woke before dawn and completed their full day's work before meeting up virtually to break their fast together. All of them successfully overcame thirst and hunger pangs, put aside any temptations for smoking, vaping, swearing and office gossip, even conquering afternoon grouchiness until breaking their fast after 8pm.
Their efforts have so far raised over over £1,300 towards disaster relief in Ukraine, while also increasing their understanding of Ramadan.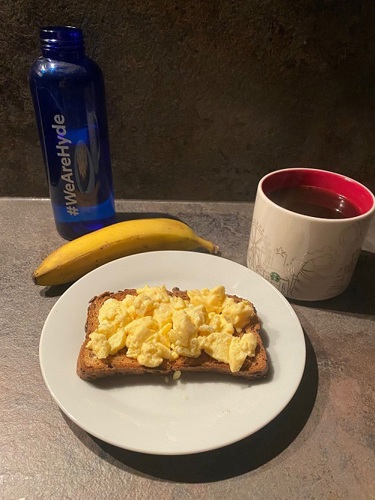 Naeem Farooq, Technical Delivery Manager, who organised the event said: "While the task was difficult, the concept was simple, fasting from dawn till dusk with thoughts on those right now facing tragedy in Ukraine. The fasting volunteers have all been fantastic". 
Marie Victoire, Safer Homes Technical Co-ordinator said: "I'm so glad I did this, not only to raise money but to understand why Ramadan happens.  If there's one thing I love about Hyde, it's the team spirit and the wonderful friends I've made and am still making."
Amy Thomas, Scheme Officer added: "I particularly missed tea more than anything else. My friends know I'm not at my best when tired or hungry! I learned a lot over the past couple of days and am grateful for this opportunity. I'm recommending others take part in the future."
Nicole Richardson, Facilities Co-ordinator remarked: "I've always admired those who fast for Ramadan as it takes a lot of willpower and commitment - I have so much respect for you all."
You can still support their efforts and help those in great need by sponsoring through their JustGiving page.