Our contractor City Plumbing has provided sports kits to a Stockwell primary school, to help boost the children's morale when playing in competitions.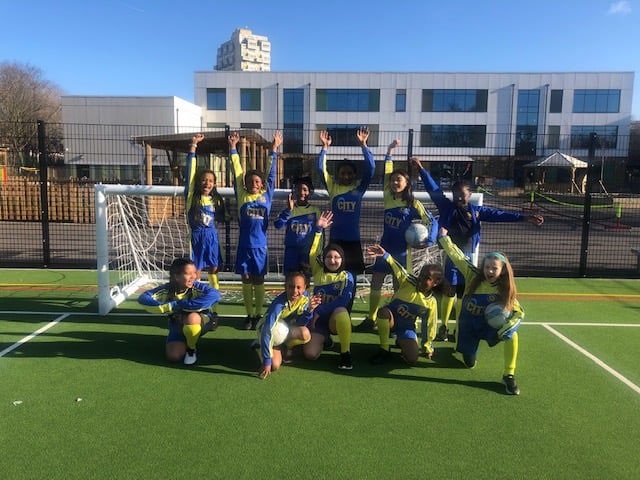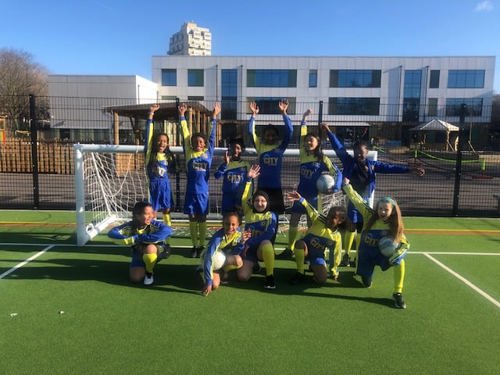 School sport was going from strength-to-strength at Allen Edwards Primary School, but there was one thing missing –sports kits for the football and netball teams to wear when playing against other schools.
Richard De Doncker at City Plumbing stepped in as soon as he found out: "I'm proud to say, I grew up in social housing and jumped at the chance to be able to work with Hyde as part of our social value commitment, and to do this for Allen Edwards School."
"I've been to see some of the matches and the children have sent me thank you cards. It's brilliant watching them play – hopefully the new kit will bring them luck and they'll be top of the football and netball leagues."
Assistant Headteacher Nicola Harris said: "We can't thank Richard and City Plumbing enough – this has given the children such a boost. They're now playing in inter-school leagues and feel proud to wear their smart new kits."
Hyde Social Value Adviser Chichi Onyenemelu, added: "This is another fantastic example of a social value initiative from one of our supply chain partners. These can be anything from offering job opportunities, to greening spaces on our estates and charitable donations like the sports kits."
You can find out how we're building more social value with our suppliers to drive positive economic, social and environmental change in our communities in our Social Value Strategy (PDF, 2MB). We've also produced a handy one page summary (PDF, 846KB) of our plans.