Carrying out home improvements and alterations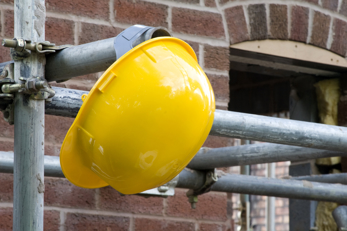 As a homeowner, you may want to carry out alterations and improvements to your home. However under the terms of your lease or freehold transfer you must apply for Landlord's Consent before commencing any work.
Some examples of the types of work that requires Landlord's Consent are, but not limited to:
Installing new windows
Replacing a boiler or central heating system 
Changing the existing internal layout
Removing walls or creating a new opening
Building an extension
The following works may require Landlord's Consent and you should contact us to confirm:
Replacing kitchen and bathroom units.
Improvements and alterations application form - homeowners
Getting permission
In order to obtain Landlord's Consent to carry out works to your property, you will first need to complete the application form and provide us with any supporting documentation necessary. The quickest way to apply is via our online application form for property alteration.
Alternatively, you can download the Leasehold alteration application form or Freehold alteration application form, or contact us to request an application form by post.
To process your application there is an administration fee of £100 (including VAT) for non-structural alterations and a fee of £700 (including VAT) for structural alterations including a pre-works & post-works surveyor inspection. This can be paid over the phone using your credit or debit card.
Once we have received your application, supporting documents and administration fee, it will be passed to our surveying team to review.  Please be advised that it may take longer than 10 working days to provide you with a response.  Should an inspection or further documents be requested this could increase the length of time it will take to provide you with consent to start works.  There are fees for surveyor inspections and we will advise you of how much these are if required. 
Retrospective consent
If you have altered your property without Landlord's Consent, you will need to make a retrospective application.
Please contact us to discuss this process. Also be aware this will double our fees.
If you don't have all relevant permissions, you could be in breach of lease or freehold transfer and we will take action against you.
Other permissions you may need to apply for
As well as Landlord's Consent, you may also need to get planning permission from the local planning authority.  You may also need approval from Building Control, including a Building Notice.

Before applying for Landlord's Consent, we recommend you contact your local council's Planning Department and their Building Control.
Changing the room layouts in flats
We do not normally allow residents to change the use of a room, for example using a bedroom as a living room. This is because most flats have a similar layout; bedrooms are above bedrooms and living rooms are above living rooms, which helps minimise noise nuisance. Having a living room above a bedroom may create a noise nuisance for neighbours.

However in some instances Hyde will grant consent. Please contact us for further information before commencing any works.
Extensions, conservatories and lofts
If you want to build an extension, put up a conservatory or convert a loft space, you need to check that you own the space you want to alter. For example, if the garden is shared, you will not be allowed to build an extension over it. The loft is not usually included in the ownership of an individual flat, even if it seems that only you have access to it.
If you are unsure whether you own the space you want to alter, your lease or transfer plans will show exactly what you own. If you don't have a copy of your lease, contact the Home Ownership Team who will provide a copy for £60 (including VAT) or you can contact the Land Registry directly.
What if Hyde isn't the freeholder of my block?    
If the Hyde Group is not the freehold owner of your property then a separate application will have to be made to the freeholder to obtain their approval for the proposed works.  We will submit all applications to the freeholder on your behalf.
You will need to contact us directly to discuss what requirements and additional fees may be required as they can vary depending on who the freeholder is.
See our full list of admin fees (PDF, 133KB) to learn more.