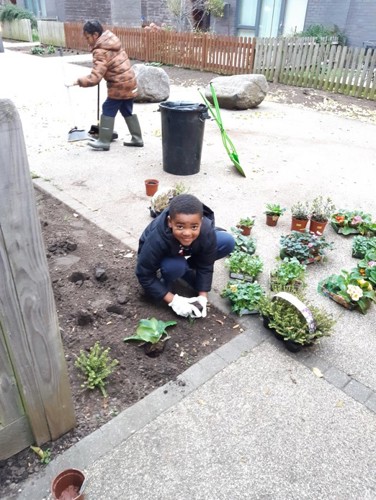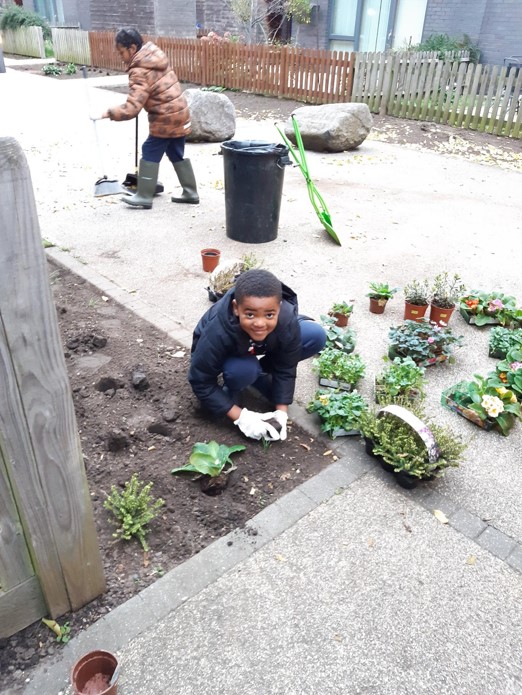 Customers had commented on how some of the beds were looking at bit bare; John came up with the idea of encouraging children to help plant flowers to add a bit of colour to the estate.
'It was great to see the children working together on this project," he said. "Two of the boys, Daniel and Josiah, have been really enthusiastic. They tidied the area and planted tulips, pansies and primroses. They've been watering every day and can't wait to see the results of their hard work."
John added: "We've now finished planting the flower beds and we'll have colour all year round. Everyone's so pleased with the results and can't wait to see what they've planted. Well done to everybody that helped and thank you again to Just Ask, we couldn't have done it without you."
Our Social Value Adviser Chichi Onyenemelu, said: "Customers loved John's idea and we're delighted it blossomed into a project that's really brightening up the estate. Thanks to Just Ask for giving John the vouchers to get buy what was needed, so he could get things off the ground.
"This is another brilliant example of how we're working with our supply chain partners on initiatives that benefit our communities. You can find out in our Social Value Strategy (PDF, 2MB). We've also produced a handy one page summary (PDF, 846KB) of our plans."