Customers' catch up - our customer newsletter
Our newsletter 'Customers' catch up' is sent out by email twice a year to all customers who've signed up. It rounds up the most important news stories on our website from the past few months.
What's included?
The newsletter is a mix of practical information relevant to your home and topical stories from across our communities. In the first few editions we have covered things like:
What we're doing about fire safety in our homes
Success stories from your communities
'Day in the life' stories about the roles our Hyde team carry out for our customers
How we can support customers experiencing domestic abuse
Read the latest newsletter (PDF, 740KB)
News that matters to you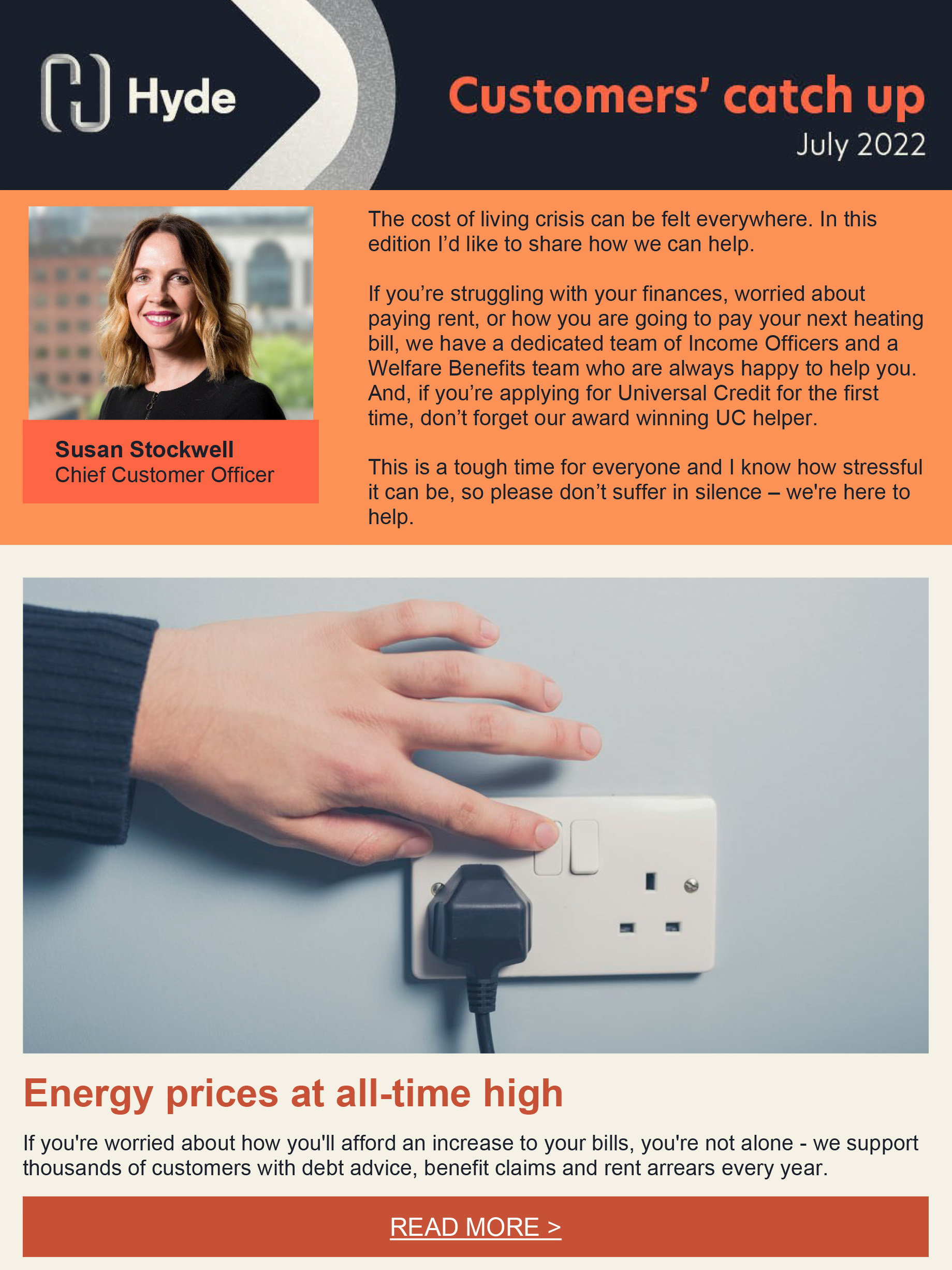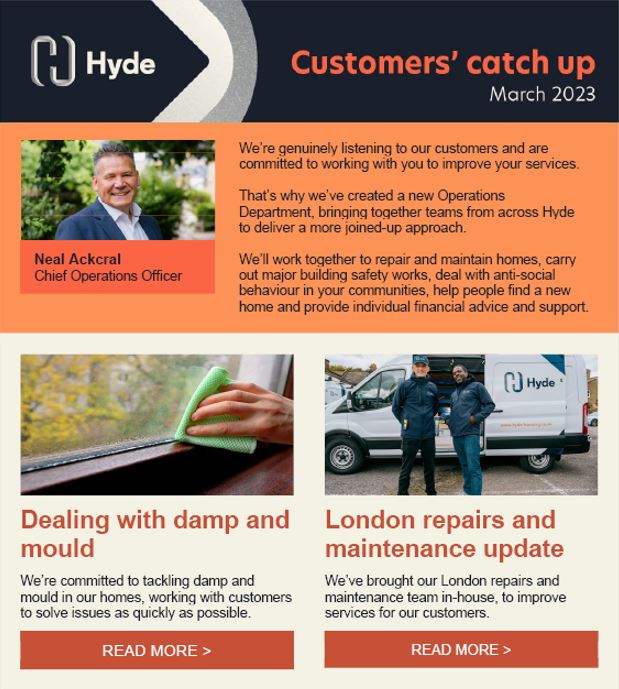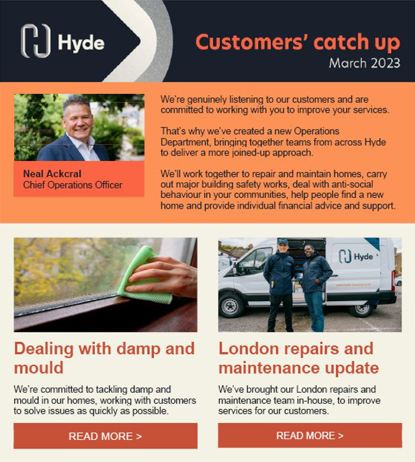 Our resident-led inspection team recently took a look at our customer communications. Our customers told us they'd like to hear more from us, so we agreed to produce a regular newsletter to keep them up to date.
We listened to the kind of stories you'd like to hear and made sure we included them. For example, the idea of 'Day in the life' stories about our staff, came from one of our customers in an online forum. 
Twice a year, we also send out a round-up of our customer involvement activity - all residents with an email address will receive this as part of our core service offer.
You can update your contact details here


Why we went digital
We used to produce printed newsletters, but we chose an electronic format for our new version as it offered several benefits such as cost savings, links to essential information on our website, and being environmentally-friendly.

The cost savings are significant, running into thousands of pounds, which in turn, we can reinvest where it really matters – in providing more homes for those left behind by the market.