We've joined forces with Settle, a tenancy mentoring scheme for all new Hyde residents aged 25 and under. Mentors are on hand to help young people manage their first tenancies and avoid eviction. Please contact us on [email protected] to register your interest. 
There is no timetable and no classrooms; they meet people in their homes, whenever it's convenient, and they cover a wide range of topics:
Budgeting
Paying bills
Managing benefits
Dealing with debt
Saving
Rights and responsibilities
Cleaning
Furnishing and decorating
Home security
Managing relationships
Having a support network
Eating healthily
Work and training
Being active
Further help is available from Advice and Support pages.
How Settle helped Jack to live independently: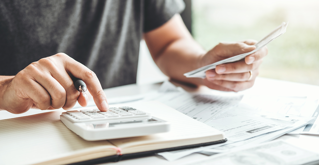 Jack is a 23-year-old Hyde resident who used the Settle service. He explains: "I found it difficult when I first moved in. It was hard to cope with working, looking after my new-born son, managing my debt issues and then sorting out things at home. I could feel the pressure.  
"I was a bit sceptical of working with Settle at first but I'm happy that I did because Settle made sure things got done. I was given help to apply for grants for furniture – we were sleeping on the floor – and was given help to sort out my finances and shown how to budget.  
"Settle also helped me contact 'official people' to ensure repairs were done and, when they weren't, showing me how to chase up agreements, without getting angry.  
"I love my new home. I've enjoyed proving to people that I'm an adult and I feel a lot more organised now, even though there's still more work to be done. Moving is hard work, especially when you're young. You have to mentally grow up"