Posted on 25 September 2023
We're supporting Fire Door Safety Week 2023 – protecting life and property.
To understand the vital role that fire doors play in protecting lives and homes, we spoke to Lesley Smith, our Head of Building Safety and Neighbourhoods.
Lesley said: "A fire door plays a crucial role in protecting lives and property. It creates a barrier preventing fire from spreading. A well-functioning fire door gives additional time, creates a safe refuge for occupants and provides a protected route for emergency services.
"Over the last year, we've invested more than £2.5 million in fire doors safety across our neighbourhoods. We've checked and tagged more than 8,500 fire doors, in line with the Fire Safety Act.
"As part of our Building Safety Programme, we produced a safety information booklet for our customers – which gives vital advice on how to keep customers, their families and neighbours safe. It also contains information on how residents can help to prevent fires, check fire doors and make sure everyone knows what to do in an emergency."
Some fire safety advice includes:
Don't leave a fire door wedged or propped open
Keep access to fire doors clear and free from obstruction
Check your front door closes safely – hold it half way open, and check the latch engages when you let it go
If a fire door doesn't close, report it to us immediately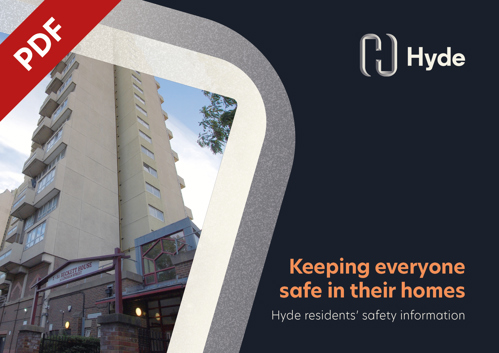 Fire Door Safety Week was launched in 2013 and this year runs from 25 to 29 September.
Find out more about fire door safety here