Annual service charge estimate statements will start to hit customers' doormats in February 2023. Your estimate will outline and explain the most important changes to your charges, but we also thought it would be good to look at some overall trends, to give customers an overall picture of what's happening.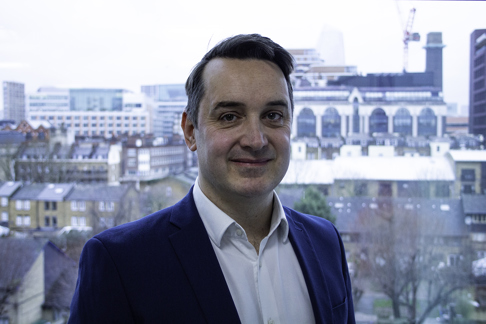 For this insight, we've asked Scott Lawrence, our Head of Property Charges, to explain some of the key changes and the reasons behind them. It's important to remember that these are impacts on our business and not necessarily reflected on everyone's service charge statement.
Scott explains:
Energy
As you might expect, energy bills are going to go up a lot this year, compared to last year's estimate. This is mainly because the wholesale price we pay for gas has gone through the roof, due to the war in Ukraine and the global energy crisis. We've put together loads of information about energy and we recommend everyone take a look at that for help.
Buildings insurance
We're seeing buildings insurance costs increase too. This is because of the coronavirus pandemic and may also be because of new building safety and fire safety legislation, which increases insurers' risk. While we reduce that risk by making sure our buildings are safe and comply with the latest rules and regulations, insurers are still charging us more. So, if you pay for building insurance through us, you'll likely see this cost go up.
Managing agent fees
While we manage most of our buildings, we also pay companies to manage some properties. These managing agents' costs are going up, like everyone else's, which means they're charging us more; increases that we have to pass onto customers living in those buildings.
Our management fees
We manage more than 40,000 homes and pass on the staff and administration costs to customers through service charges. We're restructuring how we apply these management fees this year, to bring us more in line with other housing associations, so they're more accurate. Unfortunately, with inflation, this means many customers will see an increase.
We're now applying a fixed fee across the year, which is calculated based on our costs. This is instead of a flat 15%. The figure in your estimate will be exactly what you pay when the charges are applied. The fixed fee will be reviewed each year.
Some good news
While many costs are rising, some services will be cheaper this year. This is the result of operational efficiencies and by negotiating better prices with our suppliers, to drive more value for money. Again, this won't apply to everyone, as they are service-specific.
For example, we expect to spend less on some fire safety services in the next twelve months. So, if you live in a building where we're carrying out fire safety inspections and works, you might see a lower estimated charge compared to last year.
We've also seen a reduction in the cost of removing bulk waste. This is probably to do with public tips being re-opened, so there's less fly-tipping on our estates.
The team are happy to answer any questions you may have so feel free to contact our Service Charges team today.