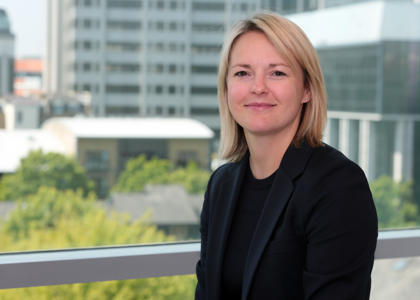 Trustee of Hyde Charitable Trust
Katherine is Trustee of HCT (Hyde Charitable Trust). Katherine is a property development professional with experience working for leading real estate investment and development specialists across residential and commercial sectors in the UK.
During her twelve years at Grosvenor Britain and Ireland, Katherine's roles spanned strategy, investment and development as Head of Strategy and Business Planning and Major Projects Development Director. During this time, Katherine served on the Board of the Bermondsey Business Improvement District and the Bermondsey Community Kitchen.
Katherine went on to lead the development of Lendlease's 22 acre commercial regeneration district in Stratford, London, with a focus on delivering the jobs and employment legacy of the Queen Elizabeth Olympic Park.
Katherine is now Development Director at Our Place Sustainable Developments and leads on all aspects of the development of new communities across the UK. The business has been established recently and aims to deliver developments across the UK that have an unwavering focus on sustainability, community building and legacy.