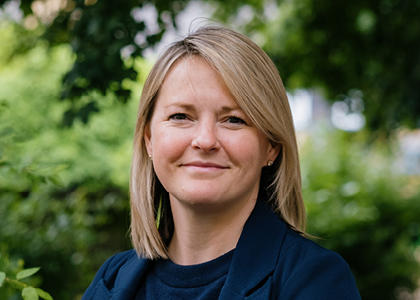 Trustee of Hyde Charitable Trust
Katherine is a trustee of Hyde Charitable Trust and a member of the Group Investment Committee.

She's Director of Property Development at the University of Cambridge and has worked for leading real estate investment and development specialists in the UK residential and commercial sectors.

Katherine was Head of Strategy and Business Planning, and Major Projects Development Director, at Grosvenor Britain and Ireland. She was also on the Board of the Bermondsey Business Improvement District and the Bermondsey Community Kitchen.