Introduction | 1970s | 1980s | 1990s | 2000s | 2017

1967: Hyde was created, when the country's major cities were still struggling to overcome the impact of World War II. Demand for decent affordable housing outstripped the capacity of the building industry, including local authorities, to supply.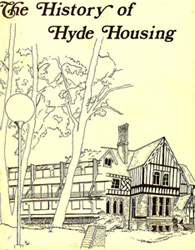 The poorest and most vulnerable members of society were condemned to live in the worst housing. The drama Cathy Come Home shown on the BBC in November 1966 – a year before Hyde Housing Association was founded – dramatically highlighted this social injustice.
Against this backdrop, a group of working professionals met at a Round Table meeting hosted by the Duke of Edinburgh, to encourage local people to make a difference in their communities. Inspired by this, the young men talked about what they could do tackle homelessness in the area. Hyde's founders continued this conversation in the Black Horse pub in Sidcup and the rest is history…