We are committed to improving our homes and we have an annual  programme of investment to deliver this.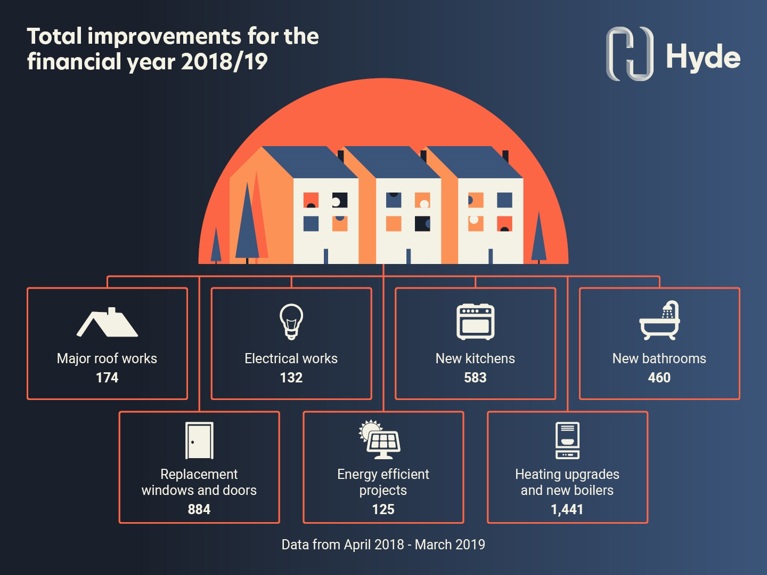 Click image to view full size.
The total improvements for the financial year 2018/19
Major roof works - 174
Electrical works - 132
New kitchens - 583
New bathrooms - 460
Replacement windows and doors - 884
Energy efficient projects - 125
Heating upgrades and new boilers - 1,441
As you can see our contractors are working hard to improve our homes; installing new kitchens, bathrooms, boilers, roofs, windows and doors for our residents.
If you would like further information, please contact us and ask to speak to our Stock Investment team or e-mail propertyservicestockinvestment@hyde-housing.co.uk