Hyde Charitable Trust's grants programmes are transforming lives and neighbourhoods
Ensuring a neighbourhood thrives involves supporting both the individuals living there, and ensuring that there are services available to meet their needs.

Donate to HCT
Easyfundraising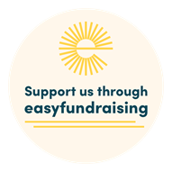 Did you know that whenever you buy anything online – from your weekly shop to your annual holiday – you could be raising free donations for Hyde Charitable Trust with Easyfundraising?
There are over 7,000 brands on board ready to make a donation – including eBay, Argos, John Lewis, ASOS, Booking.com and M&S – and it won't cost you a penny extra to help us raise funds.
All you need to do is:
Every time you shop online, go to Easyfundraising first to find the site you want and start shopping.
After you've checked out, the brand will make a donation to Hyde Charitable Trust at no extra cost to you whatsoever!
There are no catches or hidden charges, and HCT will be really grateful for your donations.
Corporate partnership
If you'd like to get involved in volunteering, delivering or match-funding to maximise impact for our communities and residents but are not sure where to start, please do get in touch. We'd be delighted to work with you and find a great match to your corporate social responsibility aims.
Join one of our events
Throughout the year, Hyde Charitable Trust organises and participates in several events and challenges. Some are yearly events, such as the Santa in the City event.
So far this year we've walked the ultra marathon from London to Brighton and raised an incredible £16,000 on our golf day.