The Hyde Charitable Trust (HCT) is a Company Limited by Guarantee, and a charity registered with the Charity Commission for England and Wales. HCT is governed by a Board of Trustees and it owns approximately £7m of investment assets, which generate around £300,000 in income every year for the Trust.
Although HCT is a separate company from Hyde Housing Association (Hyde), it works closely with Hyde Plus – the Social Investment Team at Hyde, to help target its funds to the residents and communities who are most in need and invests money in programmes and services that have the most impact on the lives and futures of Hyde residents and communities. In particular activities and services that: 
help Hyde residents to maintain their tenancies
support Hyde residents to secure employment or become more employable
provide positive pathways for Hyde young people
improve the well-being of older Hyde residents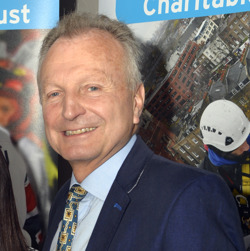 "We are dedicated to improving the lives of people and communities struggling to overcome disadvantage. With the current climate of limited public sector resources, the Hyde Charitable Trust invests in programmes that remove barriers to social mobility and help people avoid the threat of poverty. We have already helped thousands of people and many local communities to thrive. Through our network of people and partnerships, we believe we have a bright and exciting future as we continue on our quest to bring about positive change for people, communities and wider society."
Jonathan Prichard - Chair of the Hyde Charitable Trust
HCT commits the majority of its income to its grants programme, which offers the following grants.
Grants for individuals
Home Essentials Fund

A crisis grant for Hyde residents experiencing financial hardship.  This grant covers the cost of essential household items to help ease living conditions.  This grant can only be accessed by referred Hyde residents working with Hyde Plus Advisers. For instance, if you are working with an income or housing officer regarding difficulties paying your rent, hoarding, ASB or other financial issues, you could be referred to the Hyde Plus Successful Tenancies team to receive additional support and advice. This may include being referred for a grant.

 

Jobs and Training Fund

A grant to assist residents in reaching their employment goals.

This grant covers the cost of items and activities that allow residents to progress towards employment such as course fees, licences, equipment and clothing.  This grant can only be accessed by referred Hyde residents working with Hyde Plus Advisers.

Do More! Grants for young people

A grant to help young Hyde residents access positive activities.

This grant covers the cost of activities that allow young people up to the age of 18 and living in Hyde households the opportunity to build confidence, develop a skill or enjoy a new experience.

You do not need to be working with a Hyde Plus adviser to access Do More!  You can get more information and make an application on behalf of a young person.
Grants to help communities and wider society