The Hyde Charitable Trust (HCT) is a Company Limited by Guarantee, and a charity registered with the Charity Commission for England and Wales. HCT is governed by a Board of Trustees and it owns approximately £7m of investment assets, which generate around £300,000 in income every year for the Trust.
Although HCT is a separate company from Hyde Housing Association (Hyde), it works closely with Hyde Foundation – the community investment team at Hyde, to help target its funds to the residents and communities who are most in need and invests money in programmes and services that have the most impact on the lives and futures of Hyde residents and communities. In particular activities and services that: 
help Hyde residents to maintain their tenancies
support Hyde residents to secure employment or become more employable
provide positive pathways for Hyde young people
improve the well-being of older Hyde residents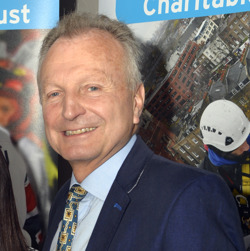 "We are dedicated to improving the lives of people and communities struggling to overcome disadvantage. With the current climate of limited public sector resources, the Hyde Charitable Trust invests in programmes that remove barriers to social mobility and help people avoid the threat of poverty. We have already helped thousands of people and many local communities to thrive. Through our network of people and partnerships, we believe we have a bright and exciting future as we continue on our quest to bring about positive change for people, communities and wider society."
Jonathan Prichard - Chair of the Hyde Charitable Trust
The new grants programme will be launching soon. Watch this space!