Construction of 104 new homes on the site of the former Belgrave Day Centre in Portslade began in June 2021.
Building new low cost homes
The new homes are being built by contractor PMC Construction at Clarendon Place, facing on to Wellington Road. The site is identified as suitable for housing in the City Plan.
The 104 homes will be in two blocks, between four and seven storeys. There'll be 11 studio flats, 50 one-bedroom flats, 39 two-bedroom and four three-bedroom flats.
This matches the size of housing needed in the city. Currently, 76% of households on Brighton & Hove City Council's housing waiting list are in need of one or two bedroom properties.
We're committed to the new housing being 100% affordable. That's why half the homes will be available for social rent from the council, for people on its joint housing register, while the rest will be available for shared ownership from Hyde. Shared ownership gives first time buyers an affordable way of getting onto the housing ladder. You can find more about shared ownership on the Hyde New Homes website.
The first homes are due to be ready in 2023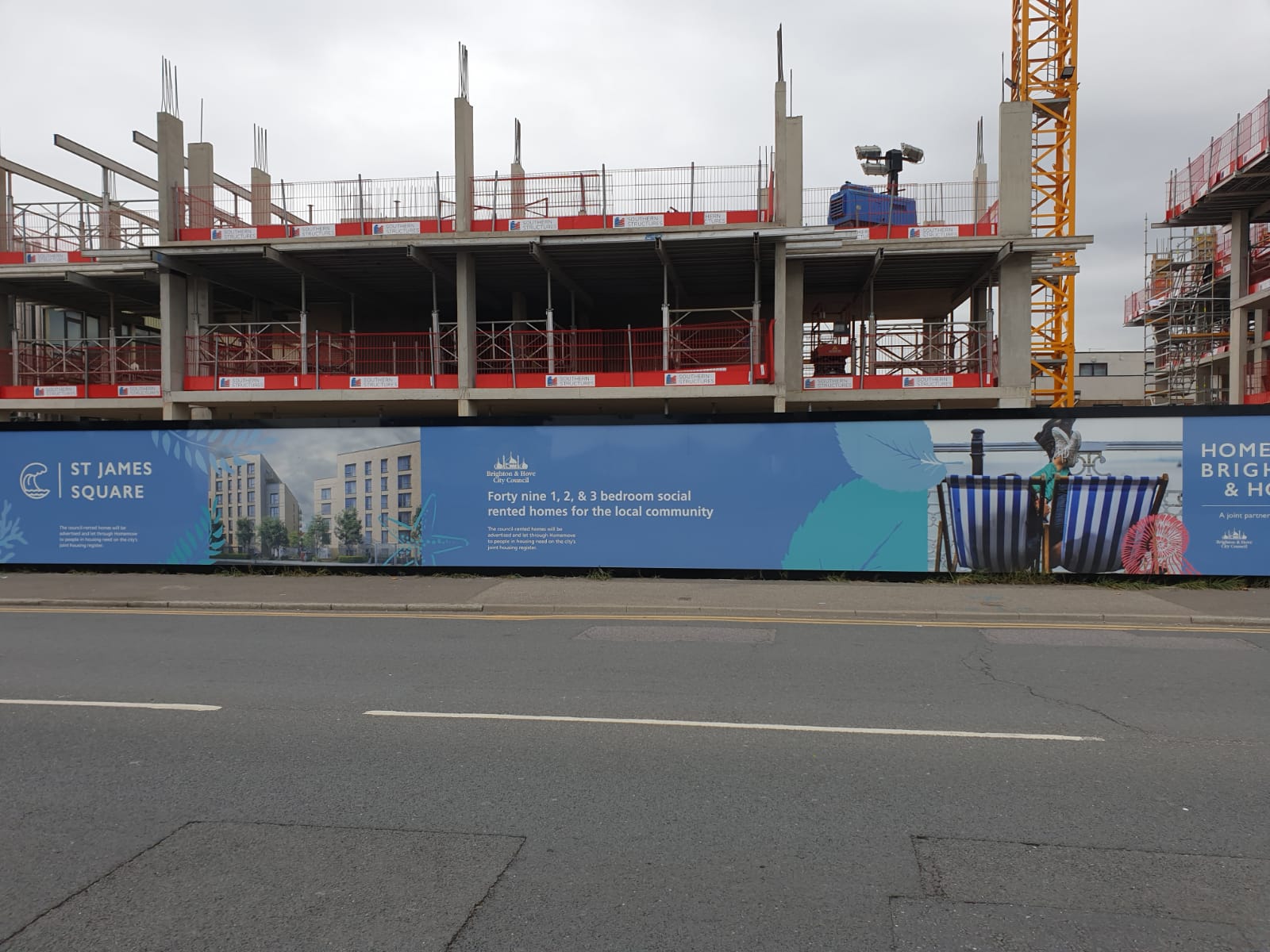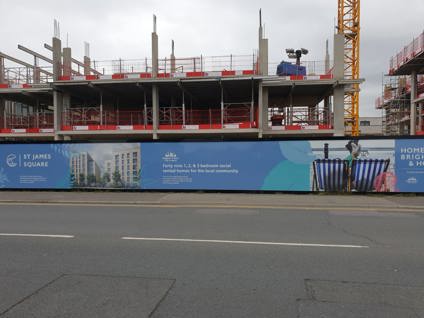 Environmental impact
The buildings are set back from Wellington Road and will include a 'green corridor' of elm trees, hedges and seasonal plants. Trees along the front will wrap around the site and continue into the courtyard. A steel arch, a nod to the area's former industrial heritage, will provide a stunning entrance to a landscaped courtyard and native plants will encourage biodiversity.