The Hyde Group has a long history of building new homes, growing from its roots in 1967 to an organisation which provides services for around 98,000 people and manages 50,000 homes.  

Today, the UK is facing a shortfall in the supply of new homes.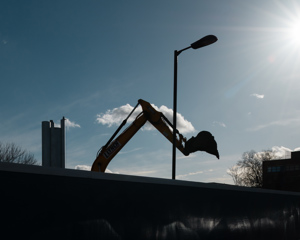 To meet this challenge we believe that forward thinking housing  associations like Hyde have a crucial role to play in delivering new homes of all tenures; over the next four years we are committed to delivering 6,000 new homes.
To achieve this it's vital that we continue to forge close relationships local authorities and development partners in the areas where we operate.
To find out more about how you can work with us to deliver affordable homes, build strong, sustainable communities and help people fulfil their aspirations, please read on.
Local authority partnerships
Hyde has developed strong partnerships with a number of local authorities, and always values new opportunities to work together to deliver much needed housing in local communities.
Estate regeneration
Hyde has a strong track record of working with partners to regenerate communities, going the extra mile to involve residents and create places where people are proud to live.
Joint ventures
Hyde has considerable experience of "stretching" its resources through imaginative joint venture schemes, recognising that partnership working provides both skills and capacity.
Economic and social impact
Working with our partners, Hyde's development programme will deliver a potential £2.2bn benefit to the UK economy. This includes the creation of 1,300 new jobs and 700 apprenticeships in the construction and related industries.

Procurement frameworks
Hyde has a number of frameworks, including construction and MMC ones, allowing external organisations to buy into the processes and use the Hyde framework to achieve OJEU compliance, and help streamline their own procurement processes.