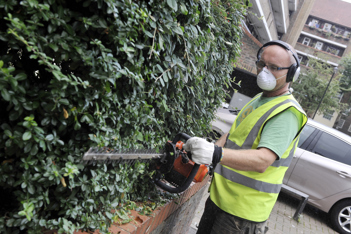 Many of our customers receive cleaning and gardening services for which they pay a service charge. On a routine basis, these services include:
cleaning of communal areas
window cleaning
gardening, including cutting grass and pruning shrubs
When required, these services also include: 
You can quickly and easily report any cleaning and gardening services requests using our online contact us forms.
Through the spring and summer of 2016 our cleaning and gardening services are changing with the introduction of new contracts to all properties we manage.
We've worked with our customers to develop the specification and service standards whilst recruiting a core team of contractors to deliver the services.
Frequently asked questions