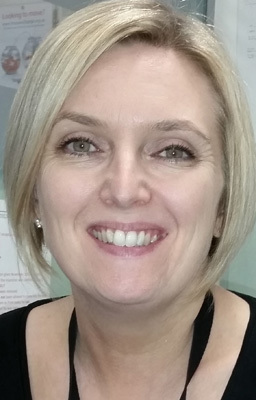 Throughout her time with Hyde, Natalie Nye has worked in a variety of Operational and Management roles, before securing the secondment to the Business Change Lead role on the Digital Programme in September 2020. Whilst in this role, Natalie gained funding from Hyde, to complete her Change Management Foundation and practitioner qualifications.
Natalie was one of the first people employed at our office in Lewisham as a receptionist, when it first opened in 1998. After her stint on reception, Natalie was seconded to the role of Lettings Officer which she used as a springboard to her role as Housing Officer. "When I became a Housing Officer, I was so proud and I felt as though I'd 'made it'."

Natalie went onto become a Resident Services Team Leader on a secondment then was appointed Resident Services Manager. Her last management role before moving to her current post was Tenancy Team Manager. 
A highlight of her working life is engaging with people - both colleagues and customers. "The aim should  always be the same – to provide the best possible service to customers."