Follow, Like and Share
Follow us on LinkedIn
Follow our LinkedIn pages to find out about working for the Hyde Group – our career development pathways, employee benefits and shared values.
Here's an example of some of the great initiatives our staff are involved in.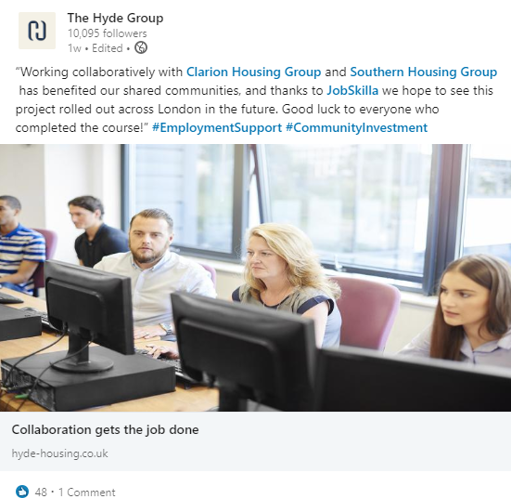 Follow us on Twitter
Keep up to date with our corporate news and job vacancies on Twitter by following @HydeHousing



Follow us on Instagram


Follow our Instagram page for the latest news, job vacancies and customer information.