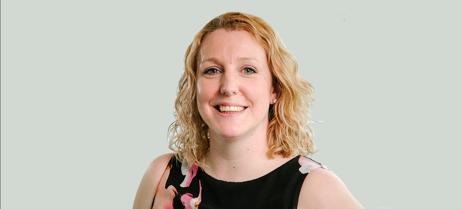 Julie McCullie's first role at Hyde was PA to the Procurement Director. It was then that her interest in project management sparked and her career path altered.
"Even though I wasn't directly involved in projects, I started paying attention and noticing how even making small changes could have a huge impact further down the line," said Julie.
Two years later Julie became Executive Assistant to Tracy Allison, then Group Director of Corporate Services. In this role, Julie was able to soak up everything about project management like a sponge.  Knowing that Julie had a passion for project management, Tracy encouraged Julie to apply for a maternity cover role in the Project Management Office (PMO).

She has started as a PMO Officer, leapt to PMO Co-ordinator then to PMO Support Manager and in October 2016 was appointed to PMO Manager. Julie also completed her PRINCE qualification which focuses on projects in a controlled environment; this is something she is most proud of.
In October 2023, Julie started her current role as Head of Change & Delivery within operations. She supports the teams within operations to identify priorities around planned change initiatives, as well as supporting delivery. This includes ensuring impacts on other areas are taken into account, as well as expected outcomes for both customers and colleagues.
"The people at Hyde are wonderful; there are always so many colleagues across the business who want good, positive outcomes and are happy to get involved and help you – this is something I never experienced when I worked in the private sector."