Diary of a bathroom replacement
My name is Gordon Thomas and I am a bathroom fitter for Hyde, part of the kitchens and bathrooms team. Having a new bathroom fitted can seem like a daunting process – so here's what usually happens when we put in a new bathroom in a few simple steps.
We want to provide you with your new bathroom with as little disruption to you as possible. (It's important that you do tell us of any concerns you may have so we can address them promptly.) Normally your new bathroom will be completed within ten working days.
Location of property: Southbourne, Bournemouth
Before the installation starts
Before we start working on your bathroom, we ask that you remove all personal items and clear the loft space above the bathroom so that we can carry out any electrical and plumbing efficiently.
If you are providing any of your own materials, please ensure they are onsite and you have the correct fittings so that I can fit them during the installation process.
Installation start day
I normally arrive at around 8.30am (yes, it's an early start!), show an identification card and introduce myself.
Your safety is my utmost priority, so I'll ask you to observe restrictions on access to the bathroom and in particular ensure younger children or pets that may be in your home are excluded from the immediate work area. This is to keep you, your family or visitors safe during the works. I will also wear a mask if required, or if requested.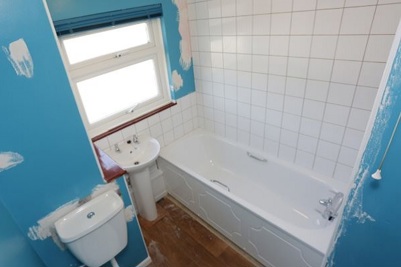 I will leave a Health and Safety file in the bathroom. This is the site file which any of our tradesmen will refer to when working at your home. The file should remain onsite until works are fully completed.
Day 1
I will remove your existing bath, wash hand basin, ceramic tiling, floor finishes and areas of defective plasterwork. My aim is that at the end of day 1, the new bath and wash hand basin are installed and working with both hot and cold water.
Day 2 to day 4 or 5
I will change over the toilet. (Don't worry - I will advise you when I intend to remove it.) The removal of your old toilet and replacement should only take between one and two hours. 
Now that the suite is fitted, it's time to start the tiling and decoration:
I start on the tiling around the bath and basin, so that they can be back in use as quickly as possible. I also fit the bath panel, shower screen, and complete any other wood work required.
I prepare the walls, ceiling and woodwork for painting - this includes any patch plastering and filling required. I then paint the ceiling, walls and woodwork and seal all the joints to ensure everything is watertight and finished to a good standard.
The duration of the tiling and decoration is generally two to three days.
The preparation for the floor is usually done in one appointment, and depending on the size of the room can take up to three hours.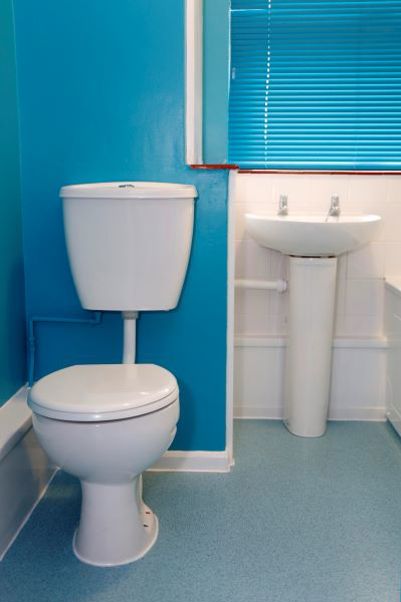 There may be some time when you won't be able to walk on your floor; but this is only if the subfloor had to be screeded to make it flat. The screed can take anything from two to four hours to dry depending on the thickness used.
Final day
The floor vinyl is usually fitted on the last day and could take up to four hours, depending on the size of the room. However, there are occasions when it is all completed in one visit if the sub floor is plywood.
The electrician will usually carry out his work in conjunction with the fitter during the installation.
Your new bathroom should now be finished!
I love my job – I love transforming our customers' homes and seeing how happy it can make them feel.