At Hyde, we have always believed that a social tenancy improves people's life chances and helps them thrive in a number of ways. It contributes to their wellbeing – that is, it helps them to realise their potential, enjoy their environment, work meaningfully and contribute to their community.
We commissioned an independent report by consultant Bates Wells Braithwaite to better-understand and quantify the social impact we are having as an organisation (our 'social purpose'). It also helps identify the extent to which we contribute to societal change.
The study has concluded that, by creating safe and sustainable communities, and reinvesting any surplus we generate into building homes and improving our services, we are contributing to improved education, increased employment, better mental and physical health conditions, improving family relationships and increasing engagement with social services.
This improves life chances for everyone. Society as a whole benefits, as the burden on resources (emergency services, healthcare and local authorities) is reduced, and the economy grows through higher educational attainment and employment.
The insight provided by this study will help shape our future strategy and ensure we continue to provide more people with a roof over their head so they can make a home.
A Hyde home is worth more than you think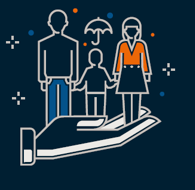 Total social value
Includes the value of a social tenancy and the economic benefits of building and maintaining homes.

£16,906 - Total annual social value of a Hyde tenancy
£607m - Hyde's total annual social value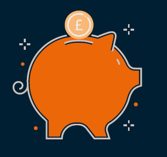 Social housing saves money for society as a whole
£172m - Total economic impact of Hyde residents in work
£93m - Health-related savings generated by Hyde tenancies
£52m - Local authority savings by moving people out of temporary accommodation
£55m - Savings in reduced police call-outs and the cost of crime
Understand how we create social value
The value of a social tenancy – overview
Our summary (PDF, 2MB) of the report includes some personal stories of our residents and staff, which really bring this social value to life.

The value of a social tenancy – full report
Read the full report (PDF, 2KB) to understand how we quantify the social impact we are having as an organisation.

The Reporting Criteria (PDF, 2MB) provides a summary of how BWB have modelled and calculated the values. Based on this, PwC have also provided a Limited Assurance Report (PDF, 230KB).
Value of a social tenancy (PDF, 152KB) outlines benefits to the Treasury.

See the difference a Hyde home makes to our residents
Read Juliet, Richard, Shana and Robyn's case studies by clicking the images below.