Foreword to the Strategic Plan 2017-20
By Elaine Bailey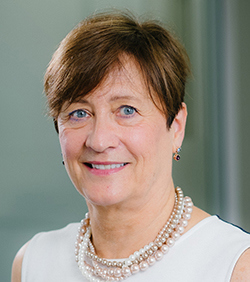 Housing has never been so prominent on the political agenda. At Hyde, the need to provide modern, easy to use services for residents and to build more homes is always at the forefront of our minds. Put simply we exist to give people who are left behind by the housing market a roof over their head.
As we approach our 50th year we have taken time to look back, proud that we have grown from our first house in South East London in 1967 to a social business with around 50,000 homes. Every working day we house 11 families. In doing this we regularly win awards such as The Most Innovative Regeneration Scheme at the Housing Innovation Awards. We also aspire to be a great place to work and have recently been awarded Investors in People Gold, something that fewer than 2% of businesses can claim.
But we are also looking forward. We want Hyde to continue to be as successful over the next 50 years – and in these uncertain economic times we want to be sure that we deliver our ambitions: to offer our residents a decent home, with easy to use services, in the most efficient way possible. We also want to increase the number of homes we manage and we will do this by generating more revenue and a larger surplus to reinvest into building more homes.
The result of this work is contained in this document.
This three-year strategy is deliberately designed to be short, concise and to the point. It sets out what we want to achieve and gives a step by step account of how we are going to get there.

Group Chief Executive
Download our Strategic Plan 2017-20 (PDF, 1.25MB)