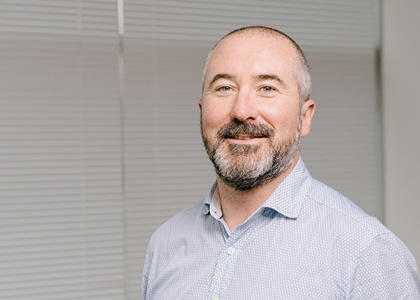 Property Services Director
Mark Batchelor is an experienced property and construction professional, who has worked in social housing for more than 20 years. He has worked for organisations including Spectrum (now Sovereign) and First Wessex (now VIVID).
Mark has delivered successful labour force transformations at First Wessex and, more recently at Hyde, when he led the transfer of more than 70 Mears Group staff to establish our London Direct Labour Organisation.
Mark has a degree in construction and is a member of the Institute of Directors and the Chartered Institute of Building.