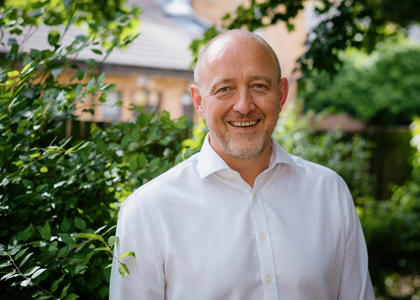 Risk and Governance Director
John is Hyde's Risk and Governance Director, who joined Hyde in 2011 after five years as a director of a privately-owned public transport provider.
John is a Chartered member of the Institution of Occupational Safety and Health, with more than 15 years of experience in the commercial and residential property sectors. He sat on the Chief Fire Officers Association's Higher Risk Accommodation Group and was a member of the editorial team for the National Fire Chiefs Council's 'Fire safety in specialised housing guide'.
More recently, John became a member of the Interim Industry Competence Committee, one of three committees established to support the Building Safety Regulator and the development of a new regulatory framework for safe, sustainable buildings.