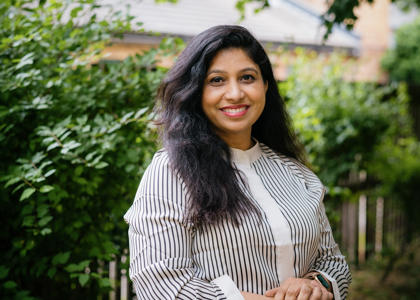 Group Technology Director
Anjali is our Group Technology Director. She joined Hyde in 2020, after six years at YUM! Brands, where she was responsible for a number of transformational initiatives. 
Anjali brings a wealth of experience and diverse perspectives from several different consumer sectors, including retail, food and beverage, fast-moving consumer goods, banking and pharmaceuticals. She's worked with technology services and consultancy firms in the UK and US, including Infosys, Tata Infotech and US Software, driving change initiatives and delivering business impact for more than 20 years.
Anjali was featured in the Women to Watch in Hospitality, Travel and Leisure Index 2019, featuring 100 female role models across the sector.