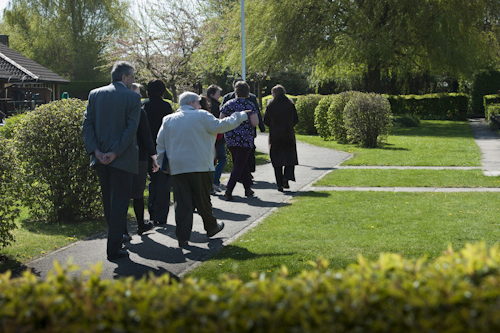 Task and Finish exercises are an initiative that was trialled in 2016 by involved residents to investigate areas of underperformance. When a formal committee is concerned about a specific aspect of a service, they can trigger a Task and Finish exercise to look more closely into the issues causing low performance.
A Task and Finish exercise has clear aims and scope, with a limited timeline and milestones. Recommendations are agreed by Hydewide Residents Voice (HRV) and are monitored to ensure they result in the service improvements intended. The kinds of activities that form a Task and Finish exercise can include: mystery shopping, desk top reviews, focus groups, phone surveys and staff interviews.
Recommendations 
Following our Task and Finish trials the following recommendations have been made to improve services and increase satisfaction. These will be formally agreed with Hyde and a timetable for actions agreed:
Review of satisfaction with communal repairs in sheltered schemes – East region

Better communication about appointments and access between contractors and scheme staff, including contractor walkabouts.
Reduce the length of time taken to complete repairs, including a quicker response time for some 'non-urgent' repairs that affect the quality of life for residents, for example repairs to communal washing machines and to communal lighting.
Contractors to routinely display clearly visible identification to aid access.

Missed appointments and no access responsive repairs – South

Publicise the cost of no access to Hyde to encourage residents to keep appointments or to cancel and re-arrange in advance.
Introduce the use of reminder texts by contractors to alert residents of pending appointments.
Monitor no access and target repeat offenders for information and re-charge costs.

Repeat repairs, recalls and follow-up work – London

Promote Saturday appointment options to residents and in particular those who work full-time, this will greatly assist in reducing the need for re-call.
Publicise the Hyde app and reporting repairs online to residents.
The trial of Task and Finish groups have provided very useful feedback, a way for residents to focus on what matters to them about a service and make recommendations for improvement.