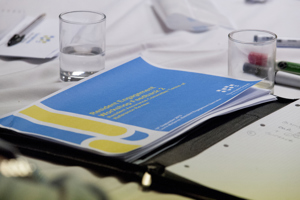 RACs are Resident Assurance Committees. There are currently three RACs in different Hyde areas; London, the South and East regions.
RACs are groups of up to 15 residents that work with different departments to support Hyde in improving services within their region – by highlighting issues with service delivery and suggesting improvements. They monitor and scrutinise regional performance through quarterly reports they receive from Housing Directors. RACs also act upon resident feedback from local and virtual groups, escalating any concerns up to Hyde Residents Voice (HRV).
Any tenant, leaseholder, shared owner or home owner of The Hyde Group that adheres to their tenancy/lease agreement has the opportunity to join a RAC, providing there are available places.
RAC members also take part in 'Task & Finish' exercises.
How do I join?
Send an email to residentengagement@hyde-housing.co.uk for more information about available places and how to apply.
Select a link below to see what each RAC has been up to recently.