Tenants and residents associations and community groups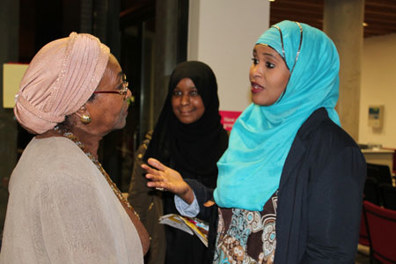 Throughout Hyde's communities there are many local residents groups. Some, such as tenants and residents associations (TRAs), are formal - some more informal and some online. What they all have in common is a willingness to work together to improve the quality of life in their communities.
If you are keen to organise a community group or want to find out more, contact the Resident Engagement Team for advice and support on setting up a group that's right for you. You can call us now on 0800 3 282 282 or email residentengagement@hyde-housing.co.uk
Don't worry, you can start small and we can support you to get your group off the ground.
Please note that whilst any group can register with us to be included in consultation, if you want to be eligible for an annual grant, your group will need to meet certain criteria. Please see our guide An introduction to setting up a tenants and residents association (PDF, 512KB) for more information.
The OAK, our award-winning resident engagement website, is a great resource for information about residents groups. You can access a full library of guidance documents and useful templates, get advice from other residents groups and we can even set your group up with its own online discussion area.
Case study - Hardwick Court Residents Association
Register your existing residents group with us
Further resources to help you get started