HRE are our resident-led inspection committee. Having successfully completed four inspections last financial year, they have now started the first inspection of their 2018-19 programme.
HRE have again listened to feedback from residents and have chosen to look into our service charges for this inspection.
The aim of the inspection is:
to improve residents' experience of service charges at Hyde, including communications
to identify where processes could be improved to make services more efficient
to see where teams could work better together to make service charges more accurate, fair and value for money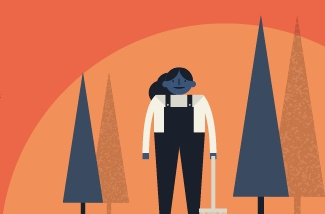 This important inspection runs for the first 2 weeks of May 2018. It will involve the following activities to test the service: staff interviews, review of communications, on site shadowing, process analysis and mystery shopping.
HRE want as many residents as possible to take part in this inspection; to hear your feedback on your experience of service charges in Hyde. They especially need residents to help them carry out mystery shopping, which will help them to check how residents' service charge queries and complaints are managed.
If you could spare some time to take part in this vital inspection – even just to complete a survey - please contact the RE team on: residentengagement@hyde-housing.co.uk or via the Service Centre – 0800 3282282.
Alternatively keep your eyes out for regular updates on our social media.