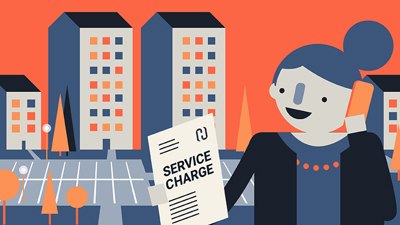 Hydewide Residents Eye (Hyde's resident-led inspection committee) completed their inspection into Hyde's service charges in May 2018. Read their summary report (PDF, 264KB).
The aims of the inspection were:
to improve residents' experience of service charges at Hyde, including communications.
to identify where processes could be improved to make services more efficient.
to see where teams could work better together to make service charges more accurate, fair and value for money.
HRE agreed the following main actions for Hyde to improve the approach to service charges:
| | |
| --- | --- |
|   | By May 2019 a process will be in place to reconcile service charge costs and services on a quarterly basis to make sure they are more accurate and up to date. |
|   | Hyde will explore the possibility of providing itemised statements to help residents understand exactly what they are paying for. |
|   | Value for money checks on contracts will be improved so that staff are more aware of the importance of carrying these out, and residents are better informed about the results. |
|   | Local works will be more co-ordinated and better communicated to residents through local comms plans which will be shared with Property Managers. |
|   | Joint budget setting meetings will be held involving representatives from different teams and improved communication – to achieve more accurate accounts. |
|   | Invoice pack creation process will be simplified and communicated so that residents are better informed and Service Charge team can spend more time on complex enquiries. |
|   | We will explore ways to provide updates to residents about services, contractor performance and estate inspections, including refunds or other actions for service failure. |
HRE used the following activities to test the service:
Shadowing staff
Discussions on
the Oak
Complaint case
reviews
Mystery
shopping
calls
Satisfaction
surveys
For more information about HRE's resident-led inspections, contact the Resident Engagement team at residentengagement@hyde-housing.co.uk.
HRE Service Charges summary report (PDF, 264KB)