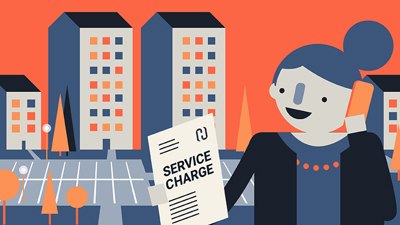 HRE listened to feedback from residents and chose to look into service charges for their first inspection of the 2018/19 financial year. The aims of the inspection were:
to improve residents' experience of service charges at Hyde, including communications.
to identify where processes could be improved to make services more efficient.
to see where teams could work better together to make service charges more accurate, fair and value for money.
The inspection consisted of different activities to collect evidence and information about current service delivery. These included:
Work shadowing – involved residents going out and about with staff to see what they do each day and what issues they face
Mystery shopping – these were calls that involved residents made into the Customer Service Centre to see how queries were handled and what level of service residents receive
Complaints case reviews – looking at previous complaints and queries shared over social media to get an idea of how satisfied residents have been with the service they received
Satisfaction surveys – these were shared on The OAK, social media and were sent directly to residents via targeted emails
In addition residents on The OAK reviewed the rights and responsibilities guidance.
As expected the inspection has collected lots of interesting and in places, challenging evidence about service charges at Hyde. HRE are working with senior Hyde staff to agree the recommendations and the resulting action plan required to bring about improvements to this service. As soon as this has been agreed we will share it on these pages.
For further information about HRE inspections or to register your interest in being further involved please contact the RE team on residentengagement@hyde-housing.co.uk or call us free on 0800 3282282.