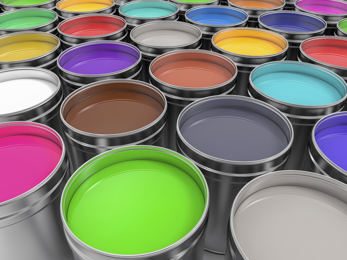 Residents now have the opportunity to style their home, thanks to a new partnership with Dulux which offers you up to 25% off Dulux Paint from any Dulux Decorator Store. Details of locations can be found at www.duluxdecoratorcentre.co.uk or by calling 0845 850 2200.
Residents will need to ensure that they take their tenancy agreement or evidence that they are a Hyde Resident along with them to their local store. The full range of colours is available to view at www.dulux.co.uk/colours and testers are available at a cost of £1.00 each plus postage.
If you're a first-time decorator, you can also access our decorating advice and guidance to help transform your home and make your DIY projects go smoothly.
In certain circumstances a voucher for a Dulux paint pack may be provided to new residents accepting a home with us to assist with redecoration. Whilst this is a core responsibility for all residents, we recognise that sometimes additional assistance may be required.
The Voucher will be used to purchase paint and basic equipment from the www.duluxdecoratorcentre.co.uk, once the paint has been chosen it can be delivered free of charge to your home or collected in store.
For further information see the Dulux leaflet (PDF, 467KB) or contact us.