Thank you to all those who attended Customers Connect 2021, bringing us together so that we can listen to you, and work with you to improve our services.
Our event ran from 15 – 26 November 2021, and included 27 different activities including sessions on:
Repairs and maintenance
Local services
Our website and other digital services
How to get involved and make a difference
Plus training and demos
To view presentations and videos presented at these sessions during Customers Connect 2021 head to Customers Connect - resources

Carry on the conversation on our dedicated discussion forum
We've set up a dedicated Customers Connect discussion forum so you can share your thoughts and feedback from the sessions you've attended and ask any questions you have. Join the conversation here on the OAK - if you don't already have an OAK account, click on the button that says 'create new account'.
Feedback and outcomes from Customers Connect
After the conference we followed up on 503 different requests for service and outstanding queries. As well as individual experiences and issues, we also heard the following feedback:

Quality of our services

You told us we need to:
Solve issues more efficiently and quickly
Show that we are listening, and that your priorities are our priority
Make it easier for you to provide feedback
Make you feel more valued as customers
Build confidence in how well we manage our staff, contracts and contractors
Our communication
You told us we need to:
Contact you when we say we will
Keep you better informed about what we're doing
Make it easier to understand how our services work and what you can expect from us
Communicate more proactively with you
Make it easier to find information, and to speak to us
Our culture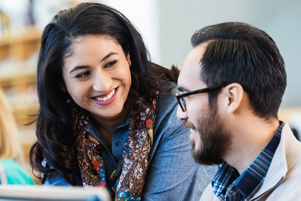 You told us we need to:
Work better in partnership with you
Build your trust in us and our services
Make sure all residents are shown the same respect, courtesy and empathy
Work better with you to monitor performance and design our services
Return to top
What is happening with this feedback?
Reports have been submitted to our Board and Executive Teams. The Board is discussing the report as a priority in their next meeting in March. Some improvements we will be able to put in place more quickly, others will take time. But you can feel confident that the feedback is being taken seriously.
Some 'quick wins' we're already working on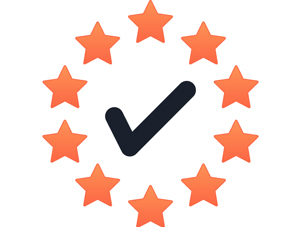 We're launching a new service update bulletin - to be sent via email and post - to keep you better informed about our services
We're working on a new Customer Charter and service level agreements that you can measure our performance against
We're improving our online forms so that you'll be guaranteed a personal response when you request a service via our website
Join our new consumer panel to discuss our services and share your experiences at the next meeting on 22 March
We've improved our update contact details form so it's easier for you to update your contact details so you receive all our emails
We're monitoring our staff against new values and organising more training to improve your experience of being a Hyde customer
Return to top
A recap of our Customers Connect activities
27 different online activities including a link-up between two sheltered housing lounges
69 members of staff were involved from 21 different Hyde teams / service areas, including the Chair of Hyde's Board
584 logins in total
122 different residents took part and 69 members of staff. Some of the staff that attended sessions are also Hyde residents
503 requests for service, including some outstanding requests and complaints.
Missed out on Customers Connect? Don't worry you can review resources from our online sessions including videos and presentations - Customers Connect - resources
Return to top