As new cleaning and gardening contracts are phased in between May and September 2016, our new contractors will take on responsibility for changing communal light bulbs. This service is currently provided by our repairs contractors, but it makes sense to ask contractors who are on site regularly to do this for us.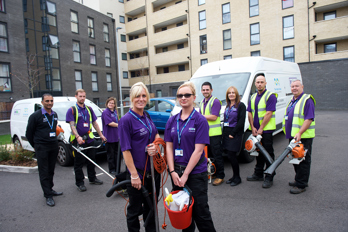 On each visit the contractor will check for lights requiring a bulb change and will complete the job there and then. You should not need to report lights which are not working. If the light fitting is faulty, the contractor will report this to Hyde for repair.
If a light goes out between contractor visits and it leaves an area in darkness, we will send the contractor back on an unscheduled visit to change the light bulb. You can report a communal lighting failure online.