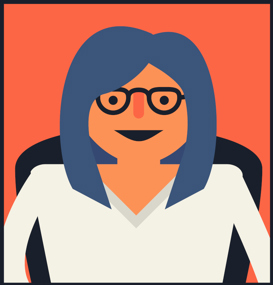 Our mission is to provide a great home for everyone, and to provide more people with a roof over their head so they can make a home. To us, this means not just trying to find you a place you can call home, we want it to be your forever home. However, there may be times when you need support. If you have any concerns about your finances, then please do get in touch with us. Our expert teams can help you get back on track.
Catherine Ayling is one of our Successful Tenancy experts. She specialises in helping families get the support they need to remain in their home, and be financially secure. Catherine explains: "Paying your rent is really important as it ensures a safe place for you and your family to live. Our goal is to provide everyone with a secure home and our Successful Tenancies team is here to make sure you can afford that home. If you need help, or know of anyone else who is struggling, we can offer support in confidence, with understanding and without judgement."
Get in touch on 0800 3 282 282 and select option 3, it's never too late to call.
Jonathan's story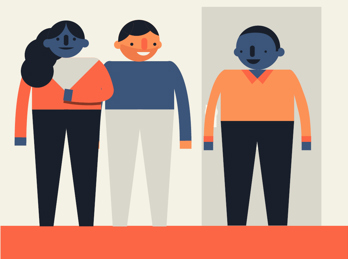 James and Emma are brother and sister. They got in contact with us about a friend, who they were worried about. Emma said: "We found out that our neighbour Jonathan was living off his savings and had no pension or other income, and he was ashamed to admit it. We just felt so worried. It was only a matter of time before he was going to lose his home. When he turned State Pension age, all his benefits stopped. Jonathan doesn't have access to the internet, so he hadn't applied for any State Pension. We tried to do it ourselves, but it was just so complicated.
Catherine from Hyde was just excellent. She helped claim State Pension for Jonathan, and got his Council Tax and Housing Benefit support back. All his pension was backdated, and his arrears completely cleared. His rent and Council Tax are completely covered for the future and he's even looking into moving to a more suitable flat on the ground floor. We're just over the moon. Everything is in place for Jonathan now, and it all started with one simple phone call."
Tanya's story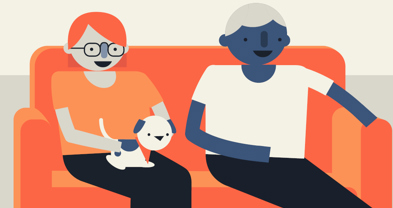 Tanya fell into arrears when her daughter moved out, and she was unable to claim the correct benefits. She got in touch with us to see how we could help. Tanya said: "When my daughter moved out, I didn't want to downsize because I felt I'd worked hard to get here and this is my home. But, I was under a lot of pressure financially. I started to panic and bury my head in the sand. I tried to get help, but I felt like I was speaking a foreign language, it was all so complicated. I have Irlen Syndrome, so it's hard to understand the letters sometimes. I felt lost. And I felt lonely. That's when I reached out to Hyde.
Catherine was absolutely fantastic. She helped me every step of the way. She supported us in getting a discretionary housing payment that helped ease the pressure. We then claimed Universal Credit for my partner, which is a huge help towards rent and Council Tax. We're now looking at claiming all the correct disability benefits. I'm so glad I contacted Hyde, Catherine has really been my rock."
It's so important that you get in touch if you're struggling to pay your rent. We can help you with advice and guidance, and come up with an agreement together, about how to clear your arrears. Get in touch on 0800 3 282 282 and select option 3.
Find advice on benefits and money management.

Read more Successful Tenancies: Case studies