A huge congratulations to our Hyde Foundation team who fought off stiff competition (one of three projects chosen out of 92) to receive £35,000 government funding to provide Universal Credit (UC) support to customers.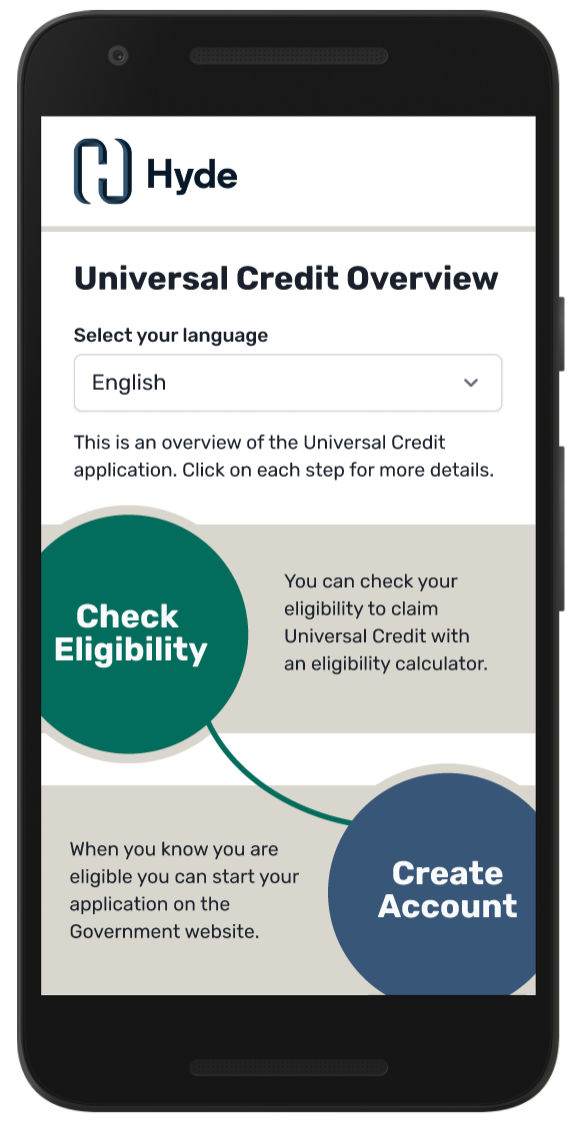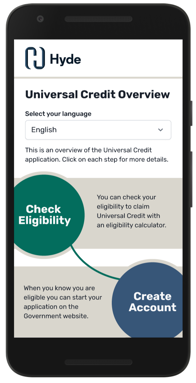 The competition was to develop a digital product to help UC claimants with the application process. As a winner, we have received funding to develop a prototype product that will help provide remote support for UC claimants.
Hyde Foundation have committed to now taking this prototype to development stage and the new funding will support us to develop a full product that we can offer our customers and launch to the wider advice sector. Our product combines an interactive visualisation of the UC claimant's journey, with a checklist enabling claimants to keep track of their progress.
The next stage is to look for a digital agency who can help us develop the prototype into the final product. This is all thanks to funding from the National Lottery Community Fund, Catalyst network news, and CAST (Centre for the Acceleration of Social Technology). The funding is part of a 'Covid-19 Digital Response Development programme'.
Maggie Houghton, Hyde's Programme Manager, Successful Tenancies said: "We're really excited to have the opportunity to develop our prototype, which we think is the most effective way of supporting customers. This funding is testament to our drive to innovate and come up with solutions to help not just our customers, but the sector."
Judges in the competition said: "This was an excellent application highlighting the thorough prototyping work…It could be beneficial to many other providers and claimants. Keep up the great work!"
We received funding along with National Ugly Mugs, Turn2us and digital partner Dynamic Skill Set.
Read the full brief for our mobile UC support app.