Posted on 25 November 2020
To mark White Ribbon Day - supporting the global movement to end violence against women - we wanted to share with you the incredible work that Julie Budge does and the award that she recently received.
Julie Budge is CEO and founder of women's centre, My Sisters' House. She recently won the Barclays Woman in the Community Award (part of the 2020 Woman of the Year awards) in recognition of her work.
My Sisters' House is a women's centre based in West Sussex, where Julie and her team offer vital support to women experiencing any difficulty or crisis, including domestic abuse. Hyde is extremely proud to work in partnership with the centre, which has recently received a grant award of £20,000 from the Hyde Charitable Trust Communities Fund.
Julie has devoted the past six years to the charity, which has helped over 1,300 women change their lives for the better. The centre offers everything from the emergency provision of food vouchers and toiletries to one on one support offering advice on everything from risk assessments to safety planning. It also offers training and workshops and improves employability through mentoring.
During the pandemic, the centre has seen a high increase in the number of calls and visits received. As a result of an emerging need, our Successful Places team worked hard to support the centre. Thanks to funding by the Hyde Charitable Trust, the centre managed to expand their services, reaching out to the local Chichester community.
Julie recently called us to let us know that she had won the Woman in the Community Award.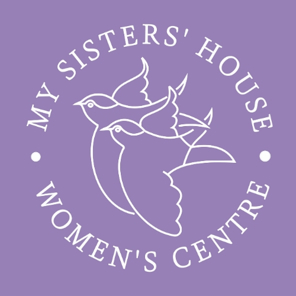 She said: "I feel so honoured and proud to win this acclaimed award. But, it's not just about the award, I feel proud of the centre, the wonderful people that I work with – women supporting women - and all the women who come through our door who make the brave decision to access our services. They always remain my inspiration. Thanks so much to Hyde for your ongoing support – your funding will make a real difference to people's lives.
"At a time of great change, one thing doesn't change: our support for women in difficulty and crisis. We help empower women to thrive, not just survive."
Kerry Starling, Head of Social and Economic Investment for Hyde said: "Hyde does everything it can to ensure that our communities are safe. Whether this is working with our residents who are victims of domestic abuse, day in day out, or the financial support that we offer via the Hyde Charitable Trust.
"We have four women's refuges across Kent, Brighton and London, that are run by specialist organisations on our behalf. We are so proud to be working in partnership with My Sisters' House. Huge congratulations on your award, Julie."
To find out more about My Sisters' House and Julie's award, visit the My Sisters' House website.