Thanks to our contractor Axis Europe, the We Are Beams children's charity has received a vital piece of equipment.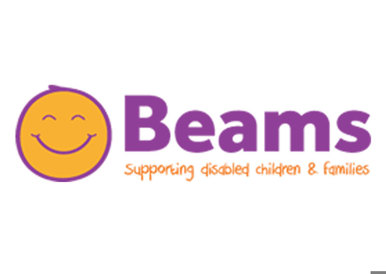 As part of their social value contribution, Axis invested nearly £5,000 in an electric height adjustable shower and changing table. The table will allow carers to set the height of the table, providing the correct working position to ensure safety for the young person receiving care, as well as their carer.
Based in Kent, the charity supports disabled children and young people, along with their families. The vital services that the charity provides includes short leisure breaks, a family advice service and the 'Dragons Retreat' – a short break unit providing overnight care for children and young people up to the age of 19. At any one time, the charity supports 450 families.
Tracey Riley, Short Breaks Manager at We Are Beams said: "Thanks to Axis Europe's funding, we've been able to provide this vital piece of equipment to the young people we work with. We're now able to provide the level of dignity needed when dealing with personal care for our young people, as well as have the right equipment to protect the welfare and safety of our staff. We are incredibly grateful for this donation."
Kerry Starling, Hyde's Head of Social and Economic Investment said: "We Are Beams are one of our community partners and we became aware that they needed a new changing bench. We spoke to Axis, who were more than happy to use the social value monies they committed, to pay for this bench. We're delighted that we've been able to support this vital charity – that relies on funding from grants, donations and charitable giving."
Kellie Durey, Community Investment Manager, Axis Europe said: "Axis is proud to support local communities, individuals and causes, particularly in the areas where we conduct our works. 
"So, when Hyde contacted us about We are Beams, we were delighted to be able to support this local children's charity with a donation which enabled them to purchase this important piece of equipment."
Find out more about We Are Beams on their website.