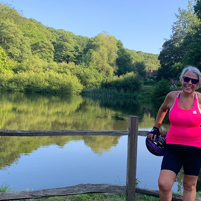 One hundred and seventy-five members of staff took part in the Hyde Home Marathon which finished last week. As well as accomplishing 210 marathons collectively in the week-long event, participants also raised over £4,200 for four foodbank charities, smashing their initial target of £1000.
The money raised online through sponsorship and donations has been split equally between four foodbank charities working in communities where we have residents. The charities involved were The Arc and Pilion Trust in London, The Brighton and Hove Food Partnership in Brighton and UK Harvest in Chichester and Portsmouth.
Damien Brown, is the Creative Director for The Arc. The Arc recently set up an additional foodbank in Islington due to high demand. Damien commented: "A big thank you and well done to staff who took part in the Hyde Home Marathon and Hyde's Junior Board who thought of this fundraising idea. This donation will allow The Arc foodbank to support the residents living in Packington and really make a difference."
Helen Sterr, Development Officer for Brighton & Hove Food Partnership also shared appreciation, commenting: "We are supporting people across Brighton and Hove who are hungry and cannot afford food, this funding will go towards providing emergency food parcels for the people who need it most. Thanks, so much for those involved."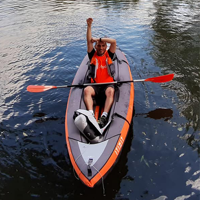 As well as raising funds for foodbanks, the event also aimed to motivate and unite staff who are working from home during the coronavirus pandemic. Staff were able to choose their activity and their distance and were encouraged to use Workplace to share their challenges. As well as runners, walkers and cyclists the event also saw kayakers, swimmers and golfers taking part in order to rack up the miles. Staff then shared photos of their challenges on our internal communication platform and motivated one another. 
Helping set up and run the event was Emmy Stock, Digital Communications Officer. Emmy said: "We've been working from home for a while now and we knew some staff were missing that office interaction. The event was a great way to engage staff and help raise money for food charities working in areas where we have residents. Lots of families have been struggling financially due to the pandemic and our UK food banks have seen record demand. I'm very pleased we managed to quadruple our fundraising target and help these food charities and the people they support."