Today we're celebrating Employability Day. Our Love London Working Employment team supports unemployed Londoners aged 16 and over into work. It doesn't matter how long a person has been out of a job or what barriers to work they may be facing – health issues, disability or single parenthood, our team of advisers can assist them.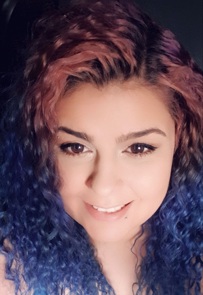 One of the people that was helped by our Love London Working service was Janay. She'd had a passion for painting and decorating since she was just five years old. Her father did this for a living and she learnt as much as she could from him. When Janay first contacted Hyde's Love London Working team in June 2019, she was 28 and had been out of work for around a year. She was trying to find apprenticeship opportunities to achieve the NVQ level 2 she needed to progress her career in the painting and decorating sector but hadn't had any success.
Employment Adviser, Raffaella Lenza, told Janay about an apprenticeship offered by one of Hyde's contractors, Bell Group. With Raffaella's help, Janay revised her CV and practised interview techniques. She was invited to a pre-screening interview, completed a week's on-site work experience and then a final interview. Having succeed at all those stages, competing against several applicants, Janay was finally offered her dream apprenticeship.
Rosanna Giarraputo, Community Engagement Coordinator at the Bell Group, said: "As always, the decision was a difficult one as the overall standard of candidates was high. We're delighted to have Janay on board."
Janay has been working with the Bell Group since September 2019 and said: "After trying and failing multiple times to find a job that fits me, I now have a job that I love. I am very thankful for Raffaella's guidance and help."
Our Social Value Adviser, Chichi Onyenemelu, said: "We're really pleased that contractors, such as the Bell Group, can contribute to helping residents have bright career prospects, job security and a steady income. This doesn't only provide our residents with stability and keep a roof over their heads, but also positively contributes to our social value ambition."