Posted on 13 October 2020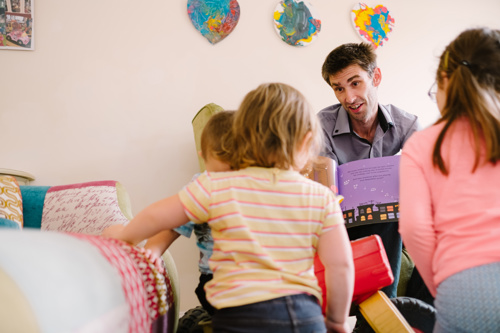 Hyde social tenancies contribute £723m a year to the UK economy, according to the latest independent research on the value of a Hyde social tenancy.

The value of a social tenancy: A socio-economic evaluation based on Hyde's housing portfolio 2019/20, demonstrates that the direct social value of a Hyde social tenancy is £13,682 per year, equal to £471m across all tenancies.
Together with the economic impact of increased construction and maintenance spending in 2019/20, the total social value of each Hyde tenancy is £21,001 a year – £723m across all tenancies.
Commenting on the results, Chief Executive Officer Peter Denton said: "Over the past three years we have grown our understanding of the social and economic impact of our tenancies, which, along with initiatives to improve our data and to be smarter in our analysis, has enabled us to better quantify the value tenancies bring.
"We are now building on this research to develop an Environmental, Social and Governance (ESG) framework, which will allow us to measure, and demonstrate, the broader impact social tenancies have on the economy, society and the environment.
"Environmental performance measures will reflect our long-term sustainability strategy and social performance will be based on The value of a social tenancy, as well as assessing how we treat staff and suppliers. Finally, the governance element will assess our regulatory compliance and our engagement with key stakeholders."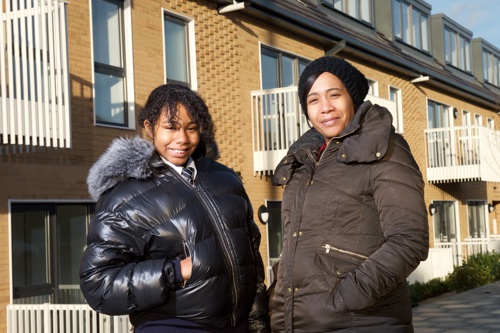 We have also brought a group of registered providers together to develop a set of sector-wide ESG strategies and metrics. It hopes to share these outcomes with the findings of a group of investors, led by Big Society Capital and The Good Economy, in the coming months.
"It makes sense to work together because both groups want to establish an 'open source', externally-validated and rigorous assessment model that public and private sector funders can use to measure and compare social housing providers' impact when making investment decisions," Peter said.
"We expect this will ultimately drive down the cost of capital for building more affordable homes, in the places where they are needed most, to help tackle the country's housing crisis."
Read the 2019/20 Value of a Hyde social tenancy update along with a summary and a number of resources for other housing providers.
The £471m core benefits of Hyde's social tenancies explained
Social value is generated from a combination of better outcomes for tenants, savings to public services, economic value created through employment and more efficient use of resources.
The significant increase in core social value of Hyde tenancies this year, from £414m in 2018/19, is the result of gathering more detailed data on our customers: for example, research has shown that living in social housing increases the chance of someone having a job. We now estimate that more than 10,000 of our working-age adult tenants are employed.
The core social value of all our tenancies is shared between a number of sectors:
Economy: £231m. More than 10,000 adults living in social housing were able to get back to work and social tenancies reduce presenteeism and absenteeism
NHS: £95m. People living in social housing have improved physical and mental wellbeing, resulting in: fewer drug and alcohol issues; fewer falls for the elderly; reduced incidence of childhood asthma; and fewer GP and A&E attendances
Police and justice: £60m. People living in social housing are less likely to be involved in, or be victims of, crime
Local authorities: £45m. Social housing reduces the need for temporary accommodation; older people can live independently, for longer, and fewer children are on the Child Protection Register
DWP: £19m. People in social housing are more likely to be employed, reducing Universal Credit claims
Education: £16m. Children living in social housing are more likely to attend school and have improved earning potential
Banks and creditors: £3m. People living in social housing are less likely to have problem debt
Fire service: £2m. Secure, safe and high quality social housing (along with customer support) reduces the risk of domestic fires.
Note that the impact of COVID-19 was not factored into our modelling, which used data available at 31 March 2020.