We're pleased to announce we are partnering with M&G Investments (M&G), in a drive to build around 2,000 high quality, sustainable, shared ownership homes and help aspirational home owners take their first steps in the housing market. 
The first stage in the partnership sees M&G Investments make a £61 million purchase of 422 of our shared ownership homes in London and Kent through a new shared ownership fund. Funds received from the shared ownership properties will then be reinvested in new homes, with the partnership model offering a long-term objective to deliver a net additionality of shared ownership properties in and around London.
The 422 homes in the deal will be owned by M&G Shared Ownership Fund, which was successfully registered in 2020 as a for-profit registered provider (RP) and which is therefore required to meet the same high standards expected of other RPs under the regulatory framework overseen by the Regulator of Social Housing. This means the homes will remain in the regulated social housing sector. We will continue to manage and maintain all the properties for the long-term, and customers will not see any changes to their shared ownership leasehold agreements, rental arrangements or their frontline services.
Our new partnership approach with M&G is a direct response to the funding challenges faced by housing associations as they ensure existing residents' homes are safe and sustainable, meeting the Fire Safety and Building Safety Bills and Government's net zero carbon agenda, while also remaining committed to delivering new homes to help solve the housing crisis.
As set out in our 30-year strategic plan, we are committed to working with new partners, such as local authorities, other housing associations and pension funds with shared values, to make best use of public and private capital and deliver its core purpose, which includes delivering the right new build homes in the right places.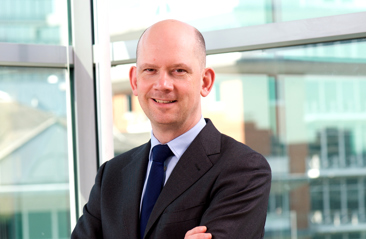 Peter Denton, Chief Executive Officer at Hyde, explains: "Hyde, like all housing associations, faces multiple funding challenges to ensure our homes are safe, decent and sustainable. But we also believe developing new homes is an integral part of our core purpose. If we don't find new sources of funding, we simply won't have the resources to keep developing at the same rate. This is one of the main reasons we want to work in partnership with others and look at new ways of doing things – including whether we own some homes or manage them on behalf of others.
"It's imperative we find new sources of funding and the partners that share our commitment in areas like environmental, social and governance (ESG) outcomes, to ensure we can continue to build the new homes that are so desperately needed. The shortage of affordable homes is still real, significant and urgent, and we owe it to our future customers to continue to build new homes, despite competing demands on our money.
"This isn't just about Hyde – there's a real risk that housing associations will be forced to reduce the number of new affordable homes they build, as a result of having to pay for these essential works. While we'll improve residents' lives as a result, we mustn't allow development to stop when there is such a shortage of affordable homes.
"In M&G, we've chosen a partner who shares our values and social purpose. M&G is focused on environmental sustainability and social value, and we believe that, together, we'll drive innovation in product and customer service, helping us to keep improving our shared ownership offer."
The new fund will invest in our existing stock and forward purchase/forward fund developments, combining its extensive knowledge of the affordable space with its wealth of experience in building private rental homes. The fund will be managed by M&G Real Estate Fund Managers Alex Greaves and Chris Jeffs.
M&G's Head of Residential Investment, Alex Greaves, comments: "We are determined to play our part in addressing the UK's housing crisis by providing a mix of housing tenures through our residential capability. Well managed shared ownership is a brilliant first step onto the housing ladder for aspirational home owners and as trusted investors with access to deep pools of client capital, we are fully committed to innovating and improving standards – adding scale and efficiency to the Fund.
"Working with an organisation of Hyde's calibre which shares our social and environmental values and aspirations, is a perfect blueprint for how the private and public sectors can combine forces to make a positive impact on this underserved sector. We look forward to growing our partnerships and funding high quality housing – and in time with other organisations."
The investment from Homes England also demonstrates how the public and private sectors can work together to bring much needed investment into the shared ownership sector and increase housing delivery.
Gordon More, Interim Chief Executive at Homes England, explains: "Securing new institutional capital to increase the delivery of new affordable homes is a priority for Homes England. Today's investment is a signal to both domestic and international institutional capital that the government supports sustainable long-term investment in affordable housing to meet the needs of communities across the country.
"M&G has been innovative and successful investing in both market rent and affordable housing. We welcome the opportunity to work with M&G again and to support our Strategic Partner, Hyde. We look forward to seeing the fund grow and provide access to high quality new homes."
Savills Affordable Housing Consultancy supported Hyde throughout the deal. Helen Collins, Head of Savills Affordable Housing Consultancy, said: "Today's announcement marks the conclusion of many months of detailed discussions and resident consultation. We are really pleased to have been able to help Hyde and M&G strike this deal – congratulations to both teams."