Posted on 08 September 2021
A huge congratulations to our resident Board Member, Stella Young, who was announced as Board/Committee Member of the Year in the Women in Housing Awards.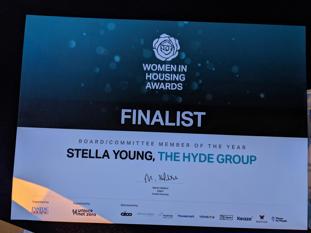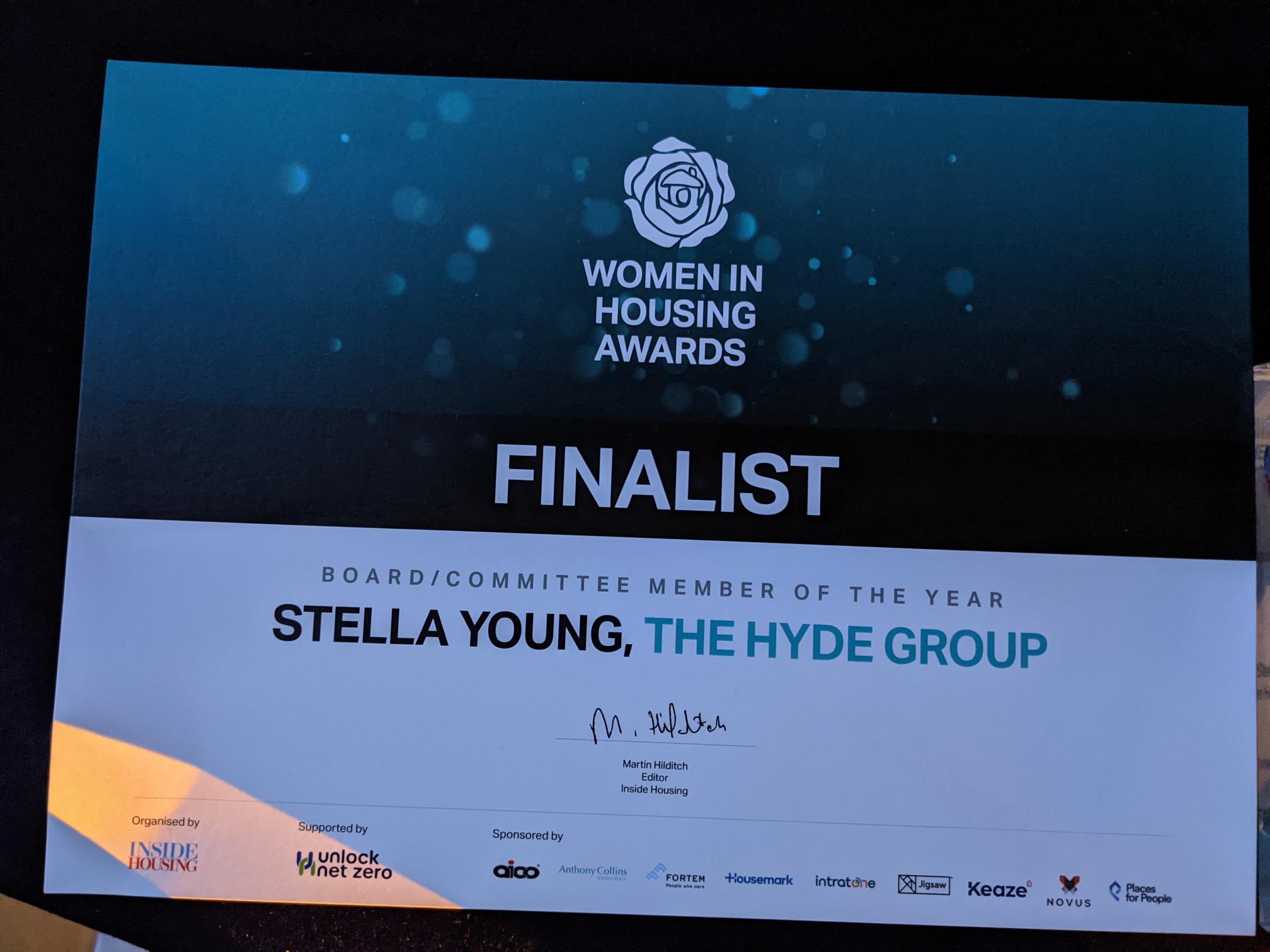 The award recognised Stella's commitment, expertise and the work she has done on behalf of all residents and Hyde.
And, well done to finalists Grace Rodney-Powell, our Learning and Development Manager, was a finalist in the Inclusion Champion category and Catherine Ayling, our Successful Tenancies Adviser (Welfare Benefits), was a finalist in the Inspirational Colleague of the Year category in the Housing Heroes Awards.
The Housing Heroes and Women in Housing Awards ran simultaneously this year and winners were announced on 7 September at a glittering, (housing) star studded ceremony at Emirates Old Trafford, Manchester.
Neal Ackcral, Hyde's Interim Chief Executive Officer, said: "A huge congratulations to Stella. Her win recognises the importance of customer involvement at committee level and, as I've said before, something that I think we do brilliantly at Hyde.
"And, congratulations to Grace and Catherine who were finalists at the awards. This is a brilliant achievement for Hyde – and demonstrates how we go the extra mile in everything that we do."
We hope that everybody who was able to attend the ceremony had a wonderful evening, celebrating their very well deserved successes."