Report an emergency repair

Call us 24 hours a day, 7 days a week from a landline or mobile on freephone: 0800 3 282 282. 

Please always report emergencies by phone.

Report a repair by phone

You can report a repair by phone on freephone: 0800 3 282 282 from Monday to Friday 8am-8pm.

The quietest times to call are 10am-12pm and 2-4pm on Tuesday-Friday. Our busiest day is Monday.


If you are reporting a repair, please select option 2 for repairs then listen to the options and select the contractor for your area. Find out who your contractor is.

How do I contact Hyde outside working hours?

Our Customer Service team are available Monday to Friday, from 8am to 8pm. 

Emergency repairs

An emergency is an issue which threatens health, safety or security or could cause significant damage to your home including flooding or total loss of electricity or water.

Please always report an emergency by phone on 0800 3 282 282. You can contact us to report an emergency on this number 24 hours a day, 365 days a year.

If you are reporting a repair by phone, please select option 2 for repairs then listen to the options and select the contractor for your area.

Tenants - repairs responsibilities

As your landlord we are responsible for some of the repairs and maintenance to your home; however, some of these responsibilities are yours as the tenant. 

Homeowners - repairs responsibilities

As a homeowner, you are responsible for the general repair and maintenance of everything inside your property. 

There are some exceptions, find out more on our repairs responsibilities web page.

New-build repairs under warranty

Find out how to report a repair during the warranty period on our web page.

Dealing with your repair

If your repair is an emergency, we will be with you within 4 hours - but please note it may take up to 24 hours to carry out the 'make safe' repair.

All non-urgent repairs will be attended to within 20 working days and arranged for the soonest available time slot convenient for you.

Report a communal repair online

Communal repairs include issues outside your individual property, such as lifts, communal areas, gardening and door entry systems.

The quickest way to report a communal repair is via our

online communal repairs

 form.

You can also contact us by phone.

Rechargeable repairs

The vast majority of our tenants keep their homes in good condition, but where damage is caused deliberately or through neglect the repairs needed will be fixed at the tenant's cost. These are known as 'rechargeable repairs'.

Repairing fences, gates and boundary walls

As the landlord, we are responsible for repairs in boundary fences, gates and walls which divide a Hyde property from a road or public footpath.

We will not carry out repairs in dividing fences between neighbours, as these are the residents' responsibility.  We are not responsible for gates in dividing fences or a gate giving access to the rear garden from the front garden.

Homeowners should check their lease for information on responsibilities.

Find your local repairs contractor

We have different contractors depending on where you live, and the type of repair you need.

Disability aids and adaptations

Aids and adaptations are alterations to make your home easier to live in, so you or a member of your family can enjoy more independence.

We do this through the provision of an aids and adaptations service which is available to all housing association tenants who meet the eligibility criteria. 

Code of Conduct for our contrators

We are committed to delivering the best possible service to our residents, supported by our four corporate objectives and values and reflected in our Contractors' Code of Conduct. We expect our contractors, subcontractors and their operatives to follow the highest standards and use best practice when carrying out work on our residents' homes.

Ways to pay

You can make a payment by Direct Debit, Allpay App, online (on the Allpay website), telephone, Hyde Payment Card, text message or recurring payment.

What is a payment card?

Your Hyde payment card looks like this. You'll need to use the payment reference number (PRN) when making payments.

How can I get help with rent arrears and benefits?

If you cannot pay your rent for any reason it is very important that you contact us straight away so that we can help you.

When do I pay my rent?

Your tenancy agreement will state how often the rent is charged (normally weekly or monthly) and will state when you need to pay your rent.

Our online contact forms

The quickest way to get in touch is to complete one of our online contact us forms.

You can access our online forms via any device - your mobile, tablet or desktop PC. 

You can also receive a copy of your online form submission by email, just tick the box before you 'submit'.

Phone

Call us from a landline or mobile on freephone: 0800 3 282 282.

Our Customer Services team are available 8am-8pm Monday to Friday.

When are the best times to phone?

The quietest times to call are 10am-12pm and 2-4pm on Tuesday-Friday. Our busiest day is Monday.

Post

You can write to us at the following freepost address:

FREEPOST RESIDENTS MATTER

 

Our offices

Find out where our local offices are based, and what times you can visit. Some offices accept visitors by appointment only.

How do I complain?

We will always try to deliver a good quality service, but if you're not happy with our response, the service we have provided, or our efforts to resolve your query, you can ask us to log a complaint.

All about service charges

A service charge is a payment made by a tenant or homeowner towards the cost of services and repairs beyond those specifically for their house or flat.

Find out more on our service charges web page.

Service charges - annual cycle

Service charge estimates are sent out between January to March each year.

Statements for the previous year are sent out by the end of September.

Your statement explained

Visit our web page to help you to understand your service charge statement.

Service charge enquiries

Take a look through our Service Charge FAQs, and if that doesn't answer your question, you can send us an enquiry online.

Planned maintenance in our homes

Every year we replace or improve the kitchens and bathrooms of a large number of our properties.

However, we do not have a fixed timetable for replacement, as the length of time that a kitchen or bathroom will last varies greatly due to usage.

If your kitchen or bathroom needs fixing, please contact our repairs team.

My neighbour's  kitchen or bathroom has been replaced - when will mine be done?

To ensure we get the best value for money for all our residents, we no longer replace kitchens and bathrooms on a cyclical basis. Each property will be considered on an individual basis, and we will attempt to carry out a repair before replacement.

Please contact us if you believe that your kitchen or bathroom should be considered for replacement.

Stock condition surveys

A stock condition survey is a visual inspection of the inside and outside of your home. Find out more about what this involves on our stock condition surveys web page.

Tenants - home improvements

You can make improvements to your home provided certain conditions are met. If you wish to make improvements, you will need to complete an application form and supply us with any relevant documentation (such as building control, planning permission).

Find out more on our home improvements web page.

Homeowners - improvements and alterations

As a homeowner, you may want to carry out alterations and improvements to your home.

However under the terms of your lease or freehold you must apply for our consent before commencing any work.

Find out what you need to do on our web page.

Modernising our homes

The Hyde Quality Standard gives residents unprecedented choice when their homes are being modernised. It involves residents fully in the replacement of their bathrooms, kitchens, windows and doors, giving them wider choice and allowing them to pay to upgrade certain items or to supply their own, fitted at no extra cost.

Read all about it on our web page.

Cleaning and gardening services for communal areas

Many of our residents receive cleaning and gardening services for which they pay a service charge. On a routine basis, these services include:

cleaning of communal areas
window cleaning
gardening, including cutting grass and pruning shrubs.

When required, these services also include: 

Looking after your own garden

If you have an individual garden at your home, it is your responsibility to keep this clear and tidy.,

If this is not carried out you could be recharged for clearance and any associated costs such as pest control.

Find your cleaning and gardening contractor

We have different contractors depending on where you live.

You can find out who your local contractor is by reading the frequently asked questions section of our Cleaning and gardening services web page.

Waste disposal and recycling

We encourage all our residents to dispose of waste using the correct bins; recycling wherever possible.

General household waste and recycling is collected by your local council.

Starter tenancy

For the first year as a tenant with us, you will receive a starter tenancy. This is also known as an assured short-hold tenancy. It is a short-term tenancy agreement and intended to last for 12 months.

Find out more on our Starter tenancy web page.

Fixed-term tenancy

If you've successfully completed your starter tenancy with us, you may receive a fixed-term tenancy. This is also known as an assured short-hold tenancy and is intended to last for a fixed period of time.  

Fixed-term tenancies are different from the 'lifetime' tenancies, which have no set end date.

Find out more on our fixed-term tenancy web page.

Standards for your new home

When you move into your new home, we will ensure it meets certain standards, so that you are safe and secure. 

Note that tenants are responsible for the internal decoration of their home.

 

Update household members

 If you wish to add or remove a household member from your tenancy, please complete our online form and we will make the changes.

Moving out of your home - ending your tenancy

If you wish to end your tenancy, you'll need to give us four clear weeks notice in writing by completing our notice to quit form online.

Rechargeable repairs

There are certain actions as a resident you are required to undertake prior to moving out of your home. We expect the property to be left in a good, clear and clean condition to enable us to quickly make the property ready for someone in need of a home to move into.

If the house is not left in a good condition, you could be recharged.

End of tenancy reward

If at the end of your tenancy you have met our moving home reward standards, you could be entitled to a payment of £100 or £200.

Transferring your tenancy

We can only consider passing your tenancy to your son/daughter in the event of your death, and only if they've been living with you for the previous 12 months. Each tenancy can only be passed on once – so if you've taken on a family member's tenancy yourself – you won't be able to pass it on again. 

You can update your household members using our online form, or read more about succession and assigning your tenancy on our web page.

Pets in the home

You will need to check your tenancy agreement/lease agreement to identify whether you are permitted to keep a pet in your home eg dogs, cats, reptiles or birds.

Death of a tenant

Coping with the death of a friend or relative is never easy, and trying to deal with their affairs can be complicated and upsetting. Our web page gives you guidance to  help you through this difficult time by explaining what you need to do when a resident of one of our properties dies. If there is anything you are unsure of, please contact us.

Communal entry fobs

If you've lost your fob to a communal area or you just need an additional set for other members of your household, please contact us. Before we provide you with a new fob, you will be required to confirm that you are a Hyde resident and make the required payment.

How can I get training for help with my tenancy?

We know that moving home can be exciting but stressful. Our Key to Tenancy Success online training guide can help save you time and money during this busy time.

You should have been sent an e-mail with details about how to access the training when you signed up for your tenancy, however if you did not receive this please drop a line to residentengagement@hyde-housing.co.uk and we will send you log-in details.

Lease extension

As your lease term decreases, there are associated negative implications that you should be aware of. This can include difficulties in selling or re-mortgaging as well as the decreasing value of the property itself.

However, as a leaseholder or shared owner, you may have the opportunity to add a further 90 years to the existing term of your lease. This is known as a lease extension. A premium will be payable to Hyde to do this.

Purchasing the freehold

There are eligibility criteria for purchasing the freehold to your property. Please visit our web page to find out more and to see if you qualify.

I need a sales or management pack

If you are selling or re-mortgaging your property, your acting solicitors will request a sales or management pack (also known as a pre-assignment pack). Due to the Data Protection Act, we can only supply this pack to you or your appointed legal representative.

I'm a shared owner and I want to remortgage

At some stage, you may wish to review your finances and make changes to your mortgage. Because of our financial interest in your home, Hyde must consent to any changes to your mortgage or lender. 

Major works and section 20 consultations

If you have recently received a consultation notice from the Home Ownership Team we welcome your observations on our proposals.

Please complete our online observations form.

What are qualifying long-term contracts?

Qualifying long-term contracts are contracts that the Hyde Group enters into for longer than 12 months and where any tenant or leaseholder's contribution will be more than £100 in any one year.

The contracts can cover items like grounds maintenance, reactive repairs and servicing of equipment.

 

Subletting your home

If you are a homeowner and you would like to rent your home to someone else, this is called subletting. You are required to register all sublets with us.

If you wish to sublet your property you need to complete our online sublet registration form.

Buildings insurance for homeowners

In most instances, we are obliged to insure the buildings that leaseholders and shared owners live in and you pay us for providing this cover in your service charges.

Find out more and read the summary of cover on our buildings insurance web page.

Antisocial behaviour toolkit

Use our antisocial behaviour (ASB) toolkit to work out what is and what is not antisocial behaviour, and what steps you need to take.

Reporting ASB

Before you make your report, use our Antisocial behaviour toolkit to find out what steps you need to take.

For emergencies that require immediate attention then please phone the police on 999.

Resolving problems with neighbours

Many neighbours will naturally have different values or opinions and sometimes this can cause problems.

We need to remember though, we all have a right to live our lives and part of being a good neighbour is about allowing some give and take.

How to get affordable home insurnace

The My Home scheme (PDF, 159KB) is a special insurance scheme provided by the National Housing Federation Thistle Tenant Risks and Allianz Insurance plc. and is available for all tenants and residents living in social and affordable housing.

Fire safety policies

We regularly review and update our fire safety policies and procedures to keep you safe.

Fire safety in your home

As your landlord we are responsible for carrying out  regular fire safety checks in the communal areas of buildings.

You should familiarise yourself with the exit routes for your property, and whether the policy is to 'Stay Put' or 'Evacuate'.

Electrical safety in the home

As your landlord, we are required by law to ensure your home's electrical installation and wiring are safe when you move in and that they are maintained in a safe condition throughout your tenancy.

Gas safety checks

As a landlord, we must make sure all gas appliances, flues and pipework within homes that we manage are safely maintained and checked once a year.

Our gas service engineers need access to your home to carry out the annual gas safety check.

Staying gas safe

Unless gas appliances are serviced regularly they can become dangerous and can kill. If your gas appliance has not been checked for 12 months it may be unsafe and you may also be in breach of your lease.

I can smell gas - what do I do?

Call the National Gas Emergency number on 0800 111 999 (24 hours) immediately from a nearby property (don't use a landline or mobile phone in the affected property)

Open all doors and windows

Turn the gas off at the meter (unless the meter is located in the cellar/basement)

Put out cigarettes and don't use anything with a naked flame

Don't use electrical equipment

Don't touch light switches – they might cause a spark

How to keep your home safe

We've put together some simple tips to help keep your home and possessions secure.

Asbestos safety at home

When asbestos is in good condition and not damaged it is not a danger. Once disturbed and its dust gets into the air is there a possible risk to health.

Do not tamper with or touch any asbestos material.

Legionnaire's disease

Legionella bacteria are found in streams, rivers and lakes. They are also found in soil, compost and mains water and can sometimes enter a home's water system.

Low amounts of Legionella are not harmful. Legionella is only dangerous if conditions are right for the bacteria to grow and if you inhale water droplets from a contaminated water system, find out more on our web page.

Decorating your home at a discount

Johnstone's Decorating Centre is offering a 30% discount for Hyde residents until 31 December 2019. 

Find out more on our web page.

Decorating tips and advice

We've prepared some handy tips and advice on home decorating. Happy painting!

What we will do if you report damp or mould

If you report a damp/mould/condensation problem we will ask you to follow the advice given in the 'keeping your home free from damp and mould leaflet' for a period of four weeks.

If after this time there is no improvement you need to contact us again.

We may then arrange for a property inspection to be carried out to investigate further into the problem with the damp.

 

 

Tenants - home improvements

You can make improvements to your home provided certain conditions are met. 

If you wish to make improvements, you will need to complete an application form and supply us with any relevant documentation (such as building control, planning permission).

Homeowners - home improvements and alterations

As a homeowner, you may want to carry out alterations and improvements to your home. However under the terms of your lease or freehold you must apply for our consent before commencing any work.

Who is responsible for dealing with pests?

It is your responsibility to treat and remove pests in your own home.

However, when an infestation is affecting several homes, or presents a risk to public health, Hyde is responsible for removing pests from communal areas.

How to have your say and feedback on our services

Resident engagement is about involving residents to improve the performance of our services through feedback, scrutiny and partnership working. If you want to make a positive difference, get involved!

Where can I get help?

If you are struggling with your rent payments get in touch with your Income Officer and advise them of your situation. They can refer you to Hyde's Money and Debt specialists for help and advice.

What is Universal Credit?

Universal Credit (UC) is the most significant change to welfare benefits in recent years. We have a dedicated team of advisers available to help our residents understand UC and the claim process. 

What is the Hyde Foundation?

Hyde Foundation is the Hyde Group's community investment department. The Foundation works in alignment with Hyde's business needs, enabling operational cost savings that can be ploughed into funding our core social purpose – to put a roof over even more people's heads.

What is the Hyde Charitable Trust?

The Hyde Charitable Trust (HCT) works closely with Hyde Foundation to help target its funds to the residents and communities who are most in need and invests money in programmes and services that have the most impact on the lives and futures of Hyde residents and communities.

How can I find a job?

Visit our web page to find out how you can get help with training and employment.

How can I get online?

There's so much you can do online – you can connect with friends and family, save money and learn about the things that interest you.

Find out more on our web page.

How can I get help for domestic abuse?

If you are a victim of domestic abuse, and wish to speak to someone, please call freephone 0800 3 282 282 and we will connect you to a Tenancy Officer.

Alternatively, you can also complete our online form to request a call back at a time to suit you. Please be assured, we will not leave a voicemail or discuss your case with anyone else who may answer your phone.

Not what you're looking for?

If this hasn't helped answer your questions and you're still none the wiser, then we want to hear from you.

 
First choose a topic from the menu on the left.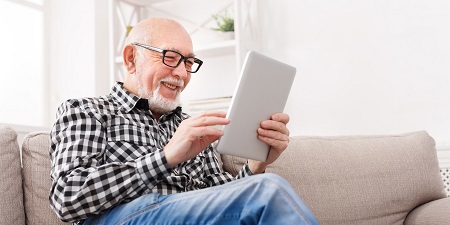 Now choose a category from the menu on the left.